It's always exciting to get publicity from the media, especially the local news which reaches our core community. The Live Water Foundation's Vice-President Mary Howser wrote a letter to the Capital Gazette, Annapolis, MD's news organization asking for the local community to rally around local non-profits that are bettering our community and to support them as we lead into a new year.
Here is the letter!
About Mary Howser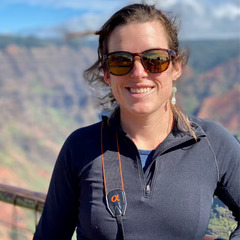 From kayaking around Annapolis at a young age to stand up paddle board racing & instructing the past 7+ years, Mary has always been passionate about water sports and sharing that experience with others. Growing up in Annapolis & realizing the lack of access and opportunities to get out on the water, she's committed to helping everyone have an equal opportunity to enjoy our local waterways.
How Can You Help? 
The Live Water Foundation is a 100% volunteer-based organization. We do this purely out of our love of spreading the "Positive Vibes" culture of paddling and our dedication to giving back to our community. We rely on grants and private donations from people and businesses. Every dollar counts in helping us achieve our Mission of bettering the well-being of our communities through watersports.
If you would like to make a financial contribution to the Live Water Foundation, you can:
Thank you for taking the time to read this letter. We much appreciate your support of the Live Water Foundation!