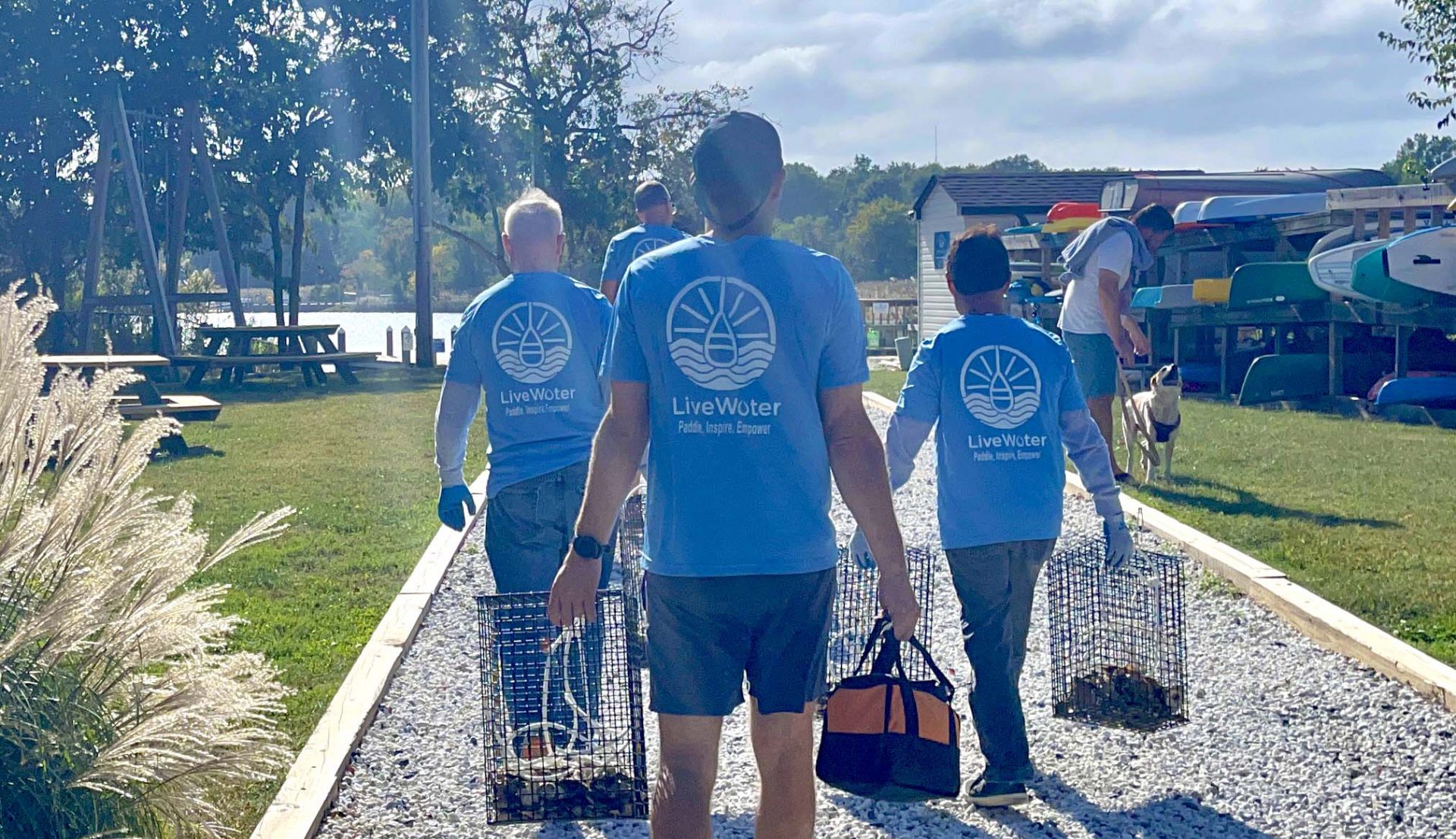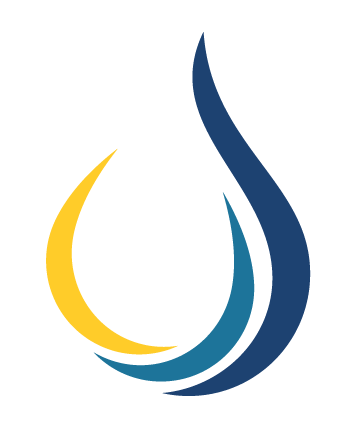 The programmatic season for Wai Koa & Junior Wai Koa runs from May to September.
The Full-Service Marylanders Grow Oysters program and on-land trash cleanups run year-round.
It is with the sincerest respect that we have intentionally imbued our programs with the Aloha Spirit, something that became important to our co-founder and president, Brian Meyer, during his time in Hawai'i studying at the University of Manoa.
Because Native Hawaiian society stretches back thousands of years before it was claimed as a state, much of its culture remains the same. Hawaiians believe in the "Aloha Spirit," which is the ideology that upholds mutual regard and affection for each person in the collective existence. It applies to every interaction and informs all of their customs and traditions.
With the Spirit of Aloha in mind, we built and named our first signature program Wai Koa. The incorporation of Hawai'i is a constant reminder of where the heart of this foundation lies.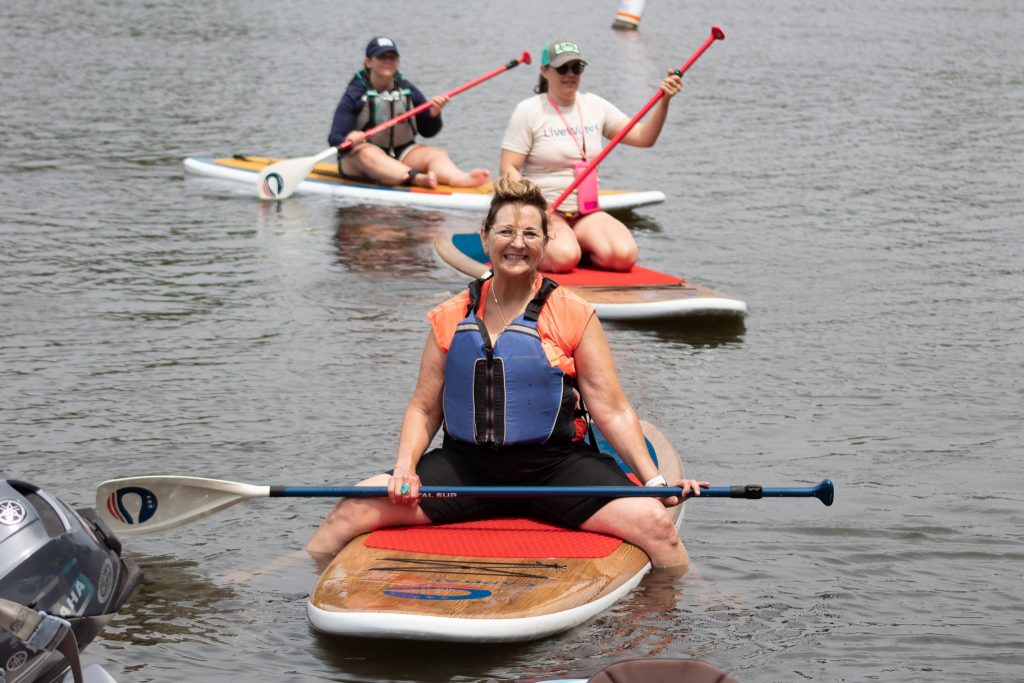 Wai Koa (Hawaiian for "Water Warrior" and pronounced why–ko–uh) is a supplemental adaptive sports program that seeks to enhance the quality of life for physically and mentally disabled veterans, active military, and first responders through stand-up paddleboarding.
We join members of local Team Red, White, and Blue & Wounded Warrior Project chapters as well as partner with local military hospitals for outdoor adventures like paddle tours and hands-on activities such as park cleanups and beautification efforts. These activities help to promote a sense of community, purpose, and self-efficacy and are proven to have immense therapeutic benefits that significantly increase a veteran's overall quality of life.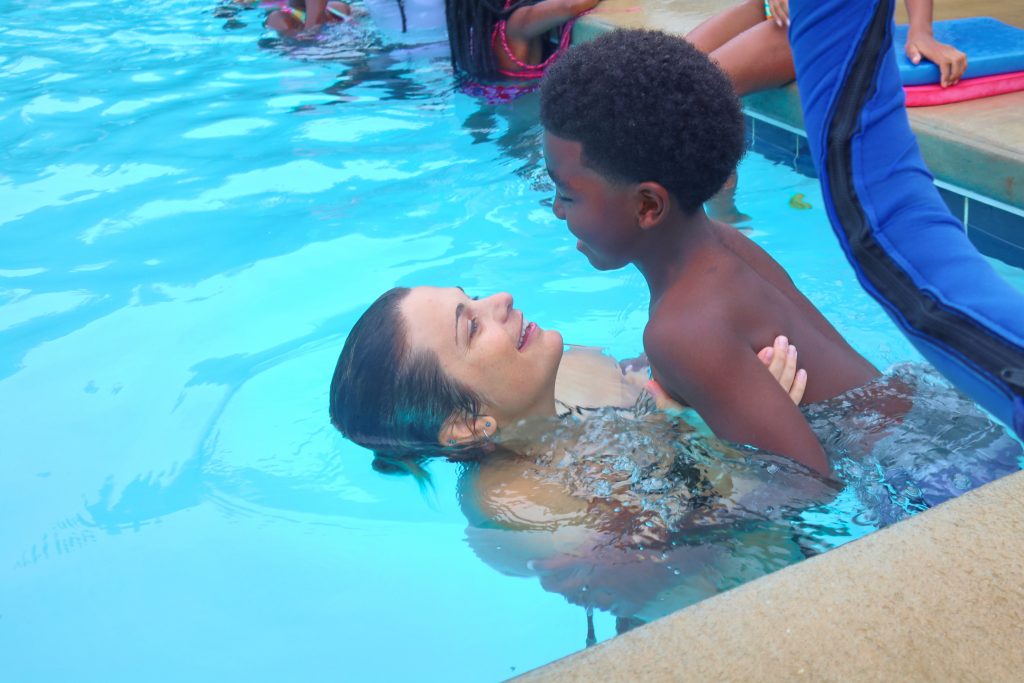 Junior Wai Koa is a stand-up paddle board camp for kids that we offer during the summer months.Our home here on the Chesapeake Bay is synonymous with being on the water, but for Annapolis' most disadvantaged youth, spending time on it seldom happens.
Our Junior Wai Koa program allows us to partner with the Annapolis Police Department / Foundation to provide an unforgettable summer experience for underserved youth in our communities. This partnership has involved working with children living in communities of the Housing Authority of the City of Annapolis (HACA). We hope that the skills they learn will help increase their access to on-water activities in the future. Additionally, our youth clinic offers a fun, community-oriented environment that intrinsically motivates personal growth, physical movement, and feelings of solidarity.
Environmental Initiatives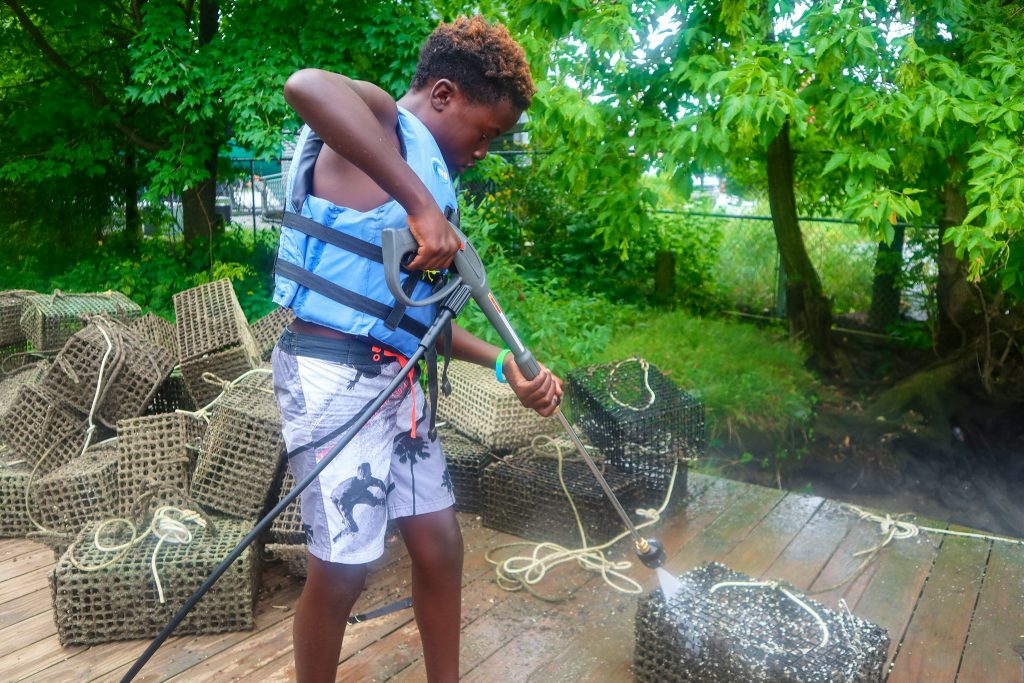 It's important to not only form a connection with the water with those we work with but to educate them on the importance of clean water. We engage our groups in paddle cleanups, oyster gardening, water monitoring and informational sessions on how they can make a difference.
We proudly partner with the Oyster Recovery Partnership, Spa Creek Conservancy, and the Severn River Association.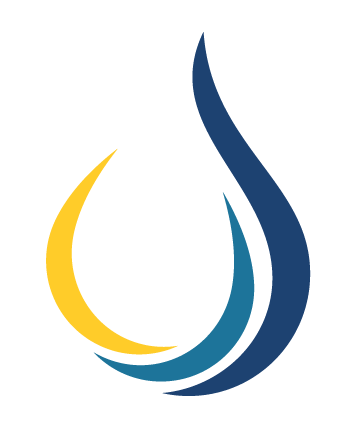 Throughout our years of operation and working within the area, we have seen that many of our neighbors, individuals, and businesses hope to foster a holistically beneficial and forward-thinking community for our residents and visitors. Our events will encourage similarly minded folks to grow their network in a genuinely fun and collectively oriented atmosphere.
Our first annual Live Water Luau was our largest fundraising event to date. Outside of its direct function as a way to mingle with our neighbors and increase donations, hosting the luau allowed us an opportunity to talk about why the incorporation of the Hawaiian spirit of Aloha is integral to our foundation.
Set at the historic Charles Carroll House with its stunning view of Spa Creek, the Live Water Luau was an extraordinary evening of delicious food, lively entertainment, casino games, dancing, and more. The auction showcased art, goodies, and even getaways from local makers and artisans. We started the day with an offering of sunrise yoga and ended it with late-night fun at Dock Street Bar and Grill. Tickets sold out for this all-inclusive night-to-remember, so make sure to get yours quickly next year!