By Brian Meyer
We hope this message finds you safe and well during these unprecedented times. In case you are not familiar with the Live Water Foundation, we are a 501(c)(3) non-profit organization whose Mission is to Inspire and Empower the people and organizations we work with by facilitating watersports programs that improve the health, wellness, and environment of our communities. Our programs support Veterans, underprivileged youth, and clean water awareness and conservation.
The COVID-19 pandemic interrupted the expansion of our 2020 programmatic initiatives; however, since our programs are conducted outdoors, we were fortunate to still be able to make an impact in our communities.
2020 ACCOMPLISHMENTS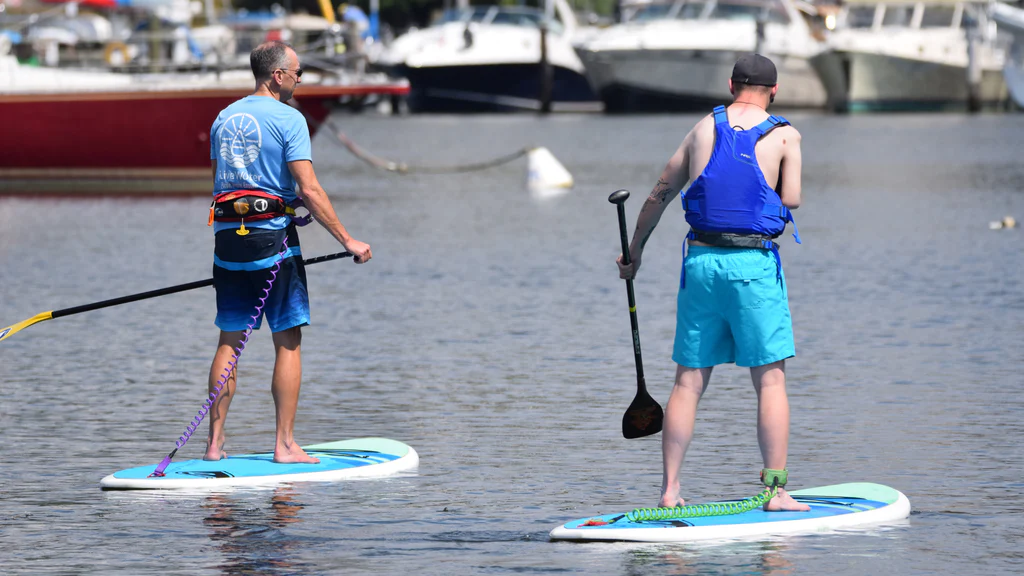 Our Wai Koa Program (Hawaiian for Water Warriors), an adaptive paddling program for physically and mentally injured Veterans, continued in collaboration with a local Military hospital. We conducted fourteen sessions with an average of five adaptive Veteran athletes in attendance per session.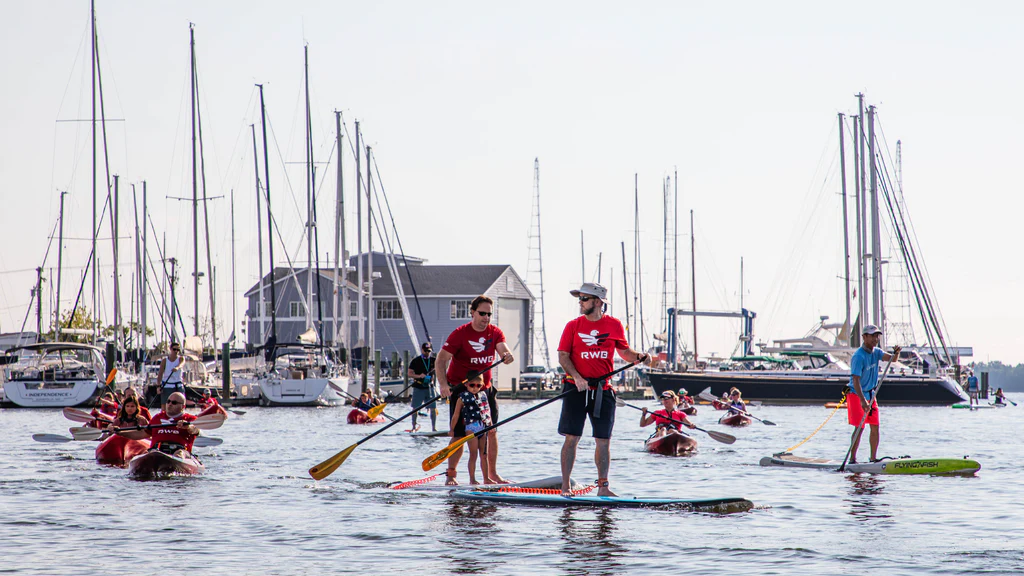 We continued our Paddle & Park cleanups with Team Red, White, and Blue (RWB), a nationally recognized Veteran organization. We hosted four events with an average of twenty-five Veterans and their families in attendance per event. Paddle & Park cleanups consist of 1-hour of paddling followed by trash and debris cleanup around the Ellen Moyer Nature Park, located on Back Creek.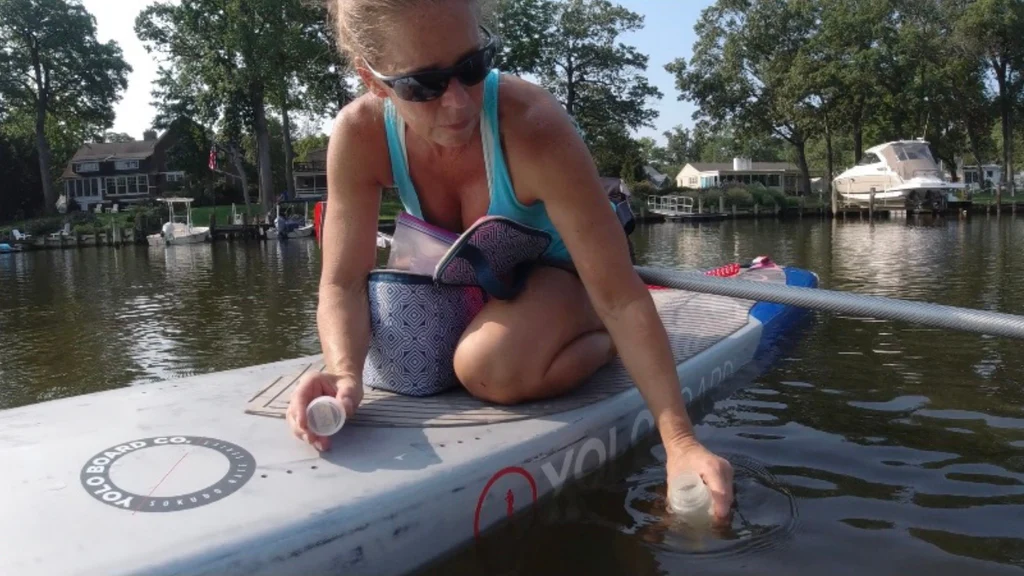 Our Water Testing Program continued at six sampling sites on Back Creek, the home of Capital SUP, our for-profit partner business. We performed regular weekly tests and additional sampling after heavy rainstorms, checking for different types of bacteria that could cause the water to be unsafe for swimming. There were several instances after heavy rainstorms, and particularly Hurricane Isaias this Summer, where the water was not safe to swim in. We post the results on our website and share them with our community through social media. We saw record traffic to our website this year!
We can all agree 2020 is a year to put behind us, so let's take a look ahead at what we have planned for next year.
2021 – A LOOK AHEAD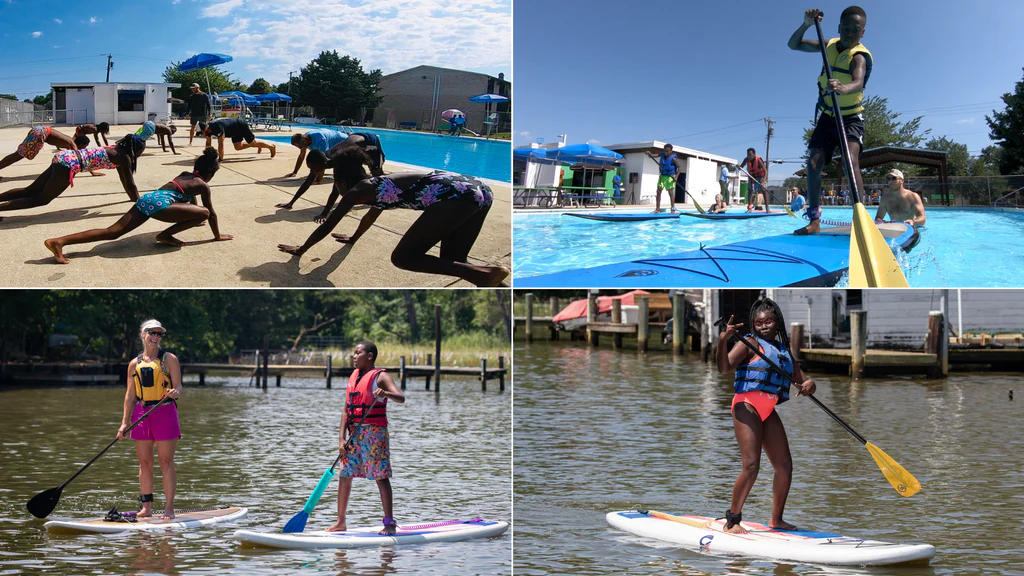 Our Junior Wai Koa Program, an on-water & on-land wellness program working with underserved youth, is expanding in Anne Arundel County! Last year we launched this program in partnership with the Housing Authority of Annapolis by hosting a summer camp for the youth that lived in the housing developments throughout the city. The program was a huge success! We have an MOU (Memorandum of Understanding) with the Housing Commission of Anne Arundel County to host summer camps with the underserved youth who live in the five housing developments throughout Anne Arundel County. We have also secured a sponsorship from Annapolis Parks & Recreation, allowing us to host our summer camps at the new Truxton Park pool.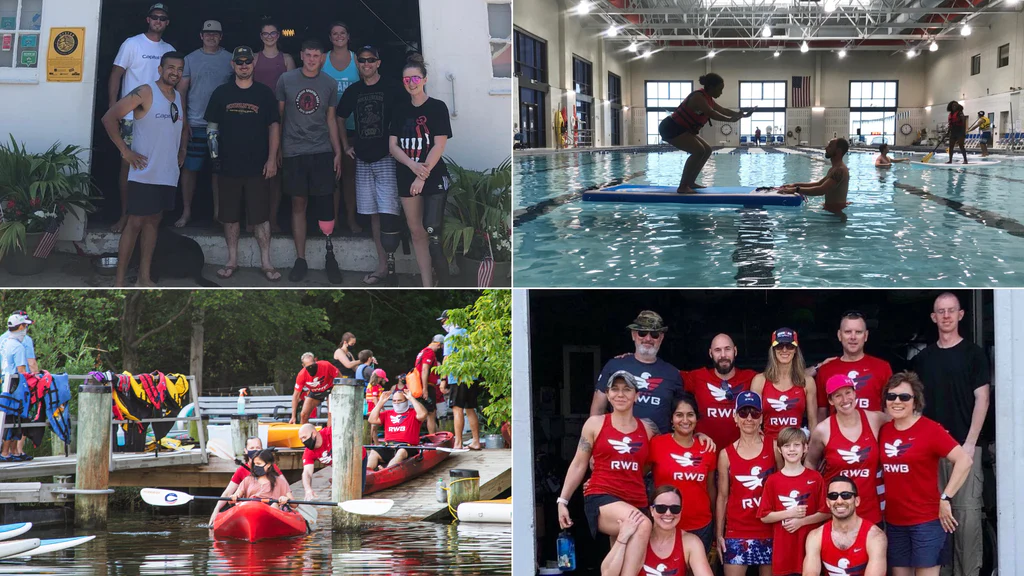 The number of Paddle & Park cleanup events will increase with participation from Team Red, White, and Blue (RWB) and the Wounded Warrior Project (WWP), who had to back out this year due to COVID. We are also actively seeking additional partnerships with other local Veteran organizations.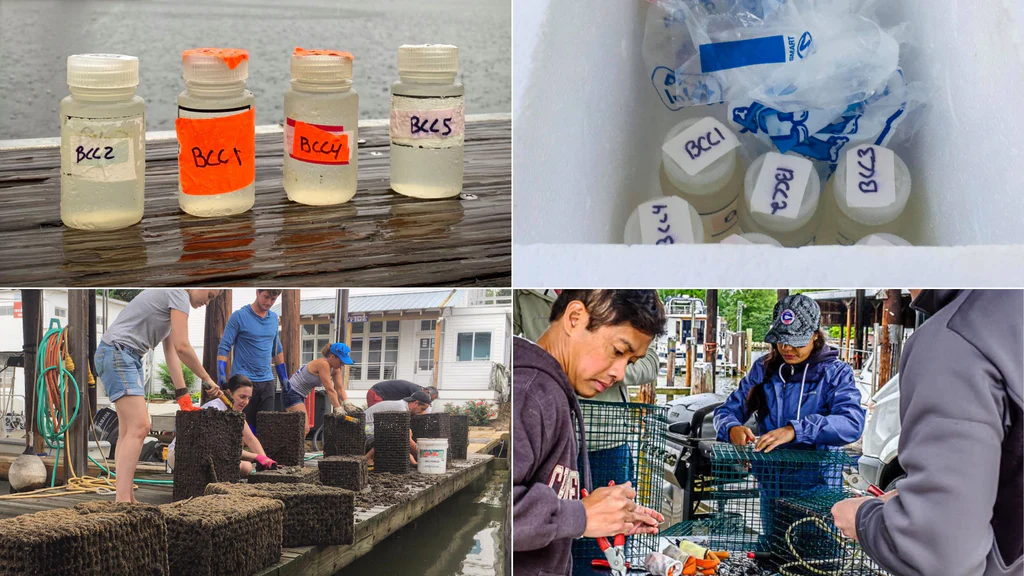 We will be adding more Water Testing sites around the Annapolis waterways and launching an Oyster Cage Building and Management Program. Oysters are a vital part of improving water quality. Did you know one adult oyster can filter as much as 50 gallons of water a day!? We will be working with waterfront homeowners and businesses in Annapolis for setting up oyster cages on their docks and managing the cages' cleaning throughout the season.
HOW CAN YOU HELP? 
The Live Water Foundation is a 100% volunteer-based organization. We do this purely out of our love of spreading the "Positive Vibes" culture of paddling and our dedication to giving back to our community. We rely on grants and private donations from people and businesses. Every dollar counts in helping us achieve our Mission of bettering the well-being of our communities through watersports.
If you would like to make a financial contribution to the Live Water Foundation, you can:
Thank you for taking the time to read this letter. We much appreciate your support of the Live Water Foundation!
Stay safe and stay well,
The Live Water Foundation Team