By Brian Meyer
On Sunday, April 28th Luna Blu Ristorante Italiano hosted their Virtual Charity Wine Dinner benefiting the Live Water Foundation.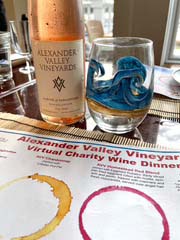 The dinner consisted of four phenomenal courses each paired with exceptional bottles of wine from Alexander Valley Vineyards and a delicious dessert.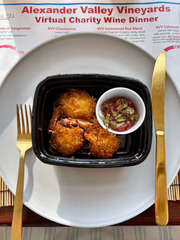 The first course was Coconut Shrimp with a Strawberry Basil Salsa, paired with AVV Rosé.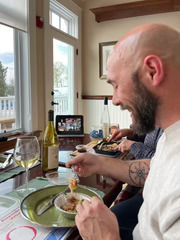 The second course was a Lobster Pot Pie, paired with a AVV Chardonnay.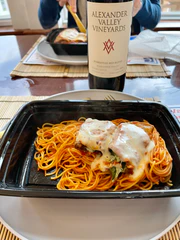 The third course was an Eggplant Rollatini served over Angel Hair pasta, paired with a AVV Homestead Red Blend.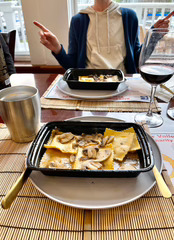 The fourth course was a Osso Buco Raviolo with Porcinis and a Red Wine Demi-Glace, paired with a AVV Cabernet Sauvignon.
To end the perfect meal, dessert was a Dark Chocolate Truffle Tart. **It was so good we forgot to take a picture**
This event raised $820 which will go towards supporting our underserved youth programs this Summer.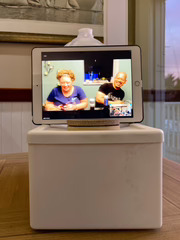 We cannot thank Luna Blu and Alexander Valley Vineyards enough for choosing us as one of their beneficiaries for their Virtual Charity Wine Dinners and thank you to everyone who purchased a meal and joined us.
We hope to have the opportunity to do another one later this year!