By Brian Meyer
We are honored to be chosen by the Eastport Civic Association to receive a grant that will support our Junior Wai Koa program this summer! This specific program will focus on engaging the Eastport Terrace and Harbor House youth in water safety, swimming, paddleboarding, kayaking and environmental education.
Our Junior Wai Koa program is focused on the underserved younger generation in our community. The program consists of four sessions and is run by a team of certified paddleboarding instructors and is entirely free. We provide the training, equipment, transportation as well as lunch!
The paddle season is right round the corner and we are thrilled to be able to get more youth out on the water this summer! This grant will sponsor five individuals to partake in our program – help us get more of our underserved youth involved by donating today! 
A peak into our program:
Session 1: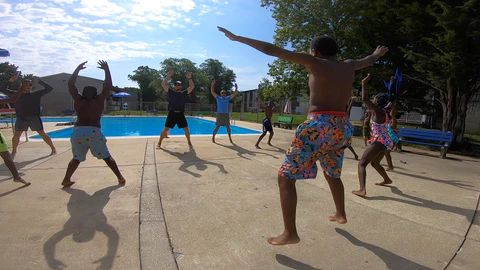 Location: Harbour House Pool
Session Activity Breakdown:
-Introductions
-On-land Fitness
-Water Safety and Paddle Equipment Review
-Introduction to Stand Up Paddleboarding, Part 1
Session 2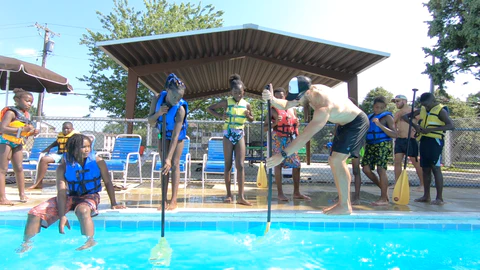 Location: Harbour House Pool
Session Activity Breakdown:
-On-land Fitness
-Introductory to StandUp Paddleboarding, Part 2
-Races & Games
Session 3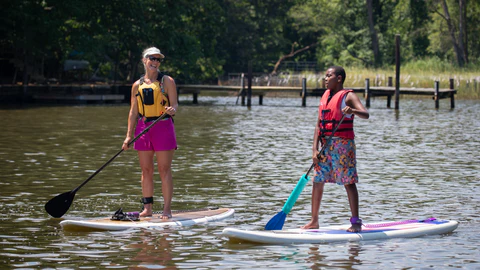 Location: Truxton Park Public Launch (Spa Creek)
Session Activity Breakdown:
-On-land Fitness
-Open Water Safety Seminar
-Guided Paddle Tour around Spa Creek
Session 4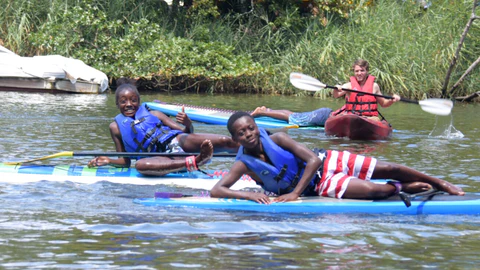 Location: Capital SUP (Ellen Moyer Park)
Session Activity Breakdown:
-On-land Fitness
-Oyster Cage Program Education Seminar
-Guided Paddle Tour around Back Creek
-Races & Games