Live Water Luau – Wai Koa, Junior Wai Koa, & Oyster Growing Sponsors
by Brian Meyer 
It's time to say thank you to our sponsors for this year's Live Water Luau. Each of our sponsors are businesses and individuals from around the greater Annapolis area that are exemplary of community leadership and commitment to service. We are so proud to have them as our sponsors for an event that we hope will encapsulate the collective mindset we are lauding in these folks.
We've got several people to thank today: Our Wai Koa sponsors, Even Health, Annapolis eFoils, and Absolute Fire Protection; our Junior Wai Koa sponsor, Crest Wealth; and our Oyster Growing sponsors, Bay Paddle and the Annapolis Waterfront Hotel.
WAI KOA SPONSORS
Wai Koa (Hawaiian for "Water Warrior" and pronounced why–ko–uh) is a supplemental adaptive sports program that seeks to enhance the quality of life for physically and mentally disabled veterans, active military, and first responders through stand up paddleboarding. Additionally, we join members of Team Red, White, and Blue (Team RWB) and Wounded Warrior Project for outdoor adventures like paddle tours, and hands-on activities such as park clean-ups and beautification efforts.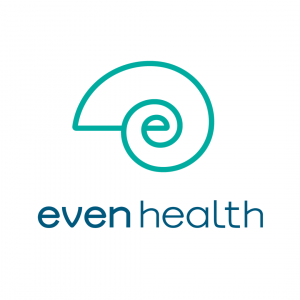 Even Health
Even Health was founded to help individuals regain balance during life's challenges. They develop solutions designed for low cost, high access, and reduced social stigma as a means of helping individuals address expected and unexpected emotional challenges in both their personal and professional lives. Even Health conveniently and discretely connects healthcare workers, military service members, and other customers with emotional and mental health services through their two flagship products, Cabana and Third Room. Find out how Even Health can help improve mental wellness at your organization by visiting their website, www.evenhealth.com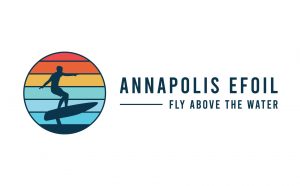 Annapolis eFoils
Learn how to fly over the Chesapeake Bay with Annapolis eFoil! Annapolis eFoil is a locally run and operated eFoil lesson school and reseller of Lift 3 eFoil boards and accessories. Lift invented the eFoil and is the industry leader, and Annapolis eFoil is the only Lift Reseller in Maryland that stocks Lift 3 boards with the newest foil. The feeling of flying is so addictive that Live Water Foundation president will be foiling the entire length of the Bay for this year's Bay Paddle.
Book a lesson through their website at www.annapolisefoil.com

Annapolis Fire Protection
Since 1989, Absolute Fire Protection has been providing all counties of Maryland and the Baltimore, Washington DC, & Delaware metropolitan area with comprehensive fire protection services. Throughout the past 30+ years, they have been helping families and businesses protect themselves and their belongings against the devastating effects of fire. Residential, commercial, and industrial customers alike have relied on Absolute Fire Protection to install and repair their fire sprinklers and fire alarms.
Learn more on their website www.absolutefp.com or give them a call at 410-544-7771
JUNIOR WAI KOA SPONSOR
Our Junior Wai Koa program allows us to provide an unforgettable summer experience for children living in communities of the Housing Authority of the City of Annapolis (HACA). For six weeks of summer, members of Live Water Foundation take children out once a week and teach them the basic skills of paddle boarding in a fun, community oriented environment that intrinsically motivates personal growth, physical movement, and feelings of solidarity.

Crest Wealth
Crest Wealth wants you to experience the financial confidence you deserve by partnering with a fee-only, fiduciary advisor who will not only provide personalized investment management, but guide your entire financial planning strategy, helping you make educated and informed decisions on all your financial matters. Crest aims to maximize your financial opportunities, ensure you make smart financial decisions at every step, plan for ways to meet your short-and long-term goals, lower your taxes and align your investment strategy with your personal goals. You can rely on Crest to help simplify the complex and help you navigate all of the changes that life may bring.
Our sponsorship from Crest comes on behalf of their President and Advisor, Jason Dall'Acqua. Jason has been a devoted friend of Live Water Foundation since the beginning of our organization and is an active supporter in a number local causes. Jason has over a decade of experience as an independent financial planner and is an expert at creating tailored personal investment strategies for a wide array of client needs. We're thrilled to be able to work with him for our biggest fundraising event yet.
Learn more and schedule a free assessment at www.crestwealthadvisors.com
OYSTER GROWING SPONSORS
For every veteran and youth program we run, we add an environmental initiative. Historically, this has been building oyster cages, trash cleanups both on land and water, and water quality monitoring. In 2021, we began a full-service oyster cage operation to aid in the "Marylanders Grow Oysters" (MGO) project managed by the Oyster Recovery Partnership. Throughout the oyster growing season, our team inspects and maintains cages for the participants of MGO, removing all of the work for them.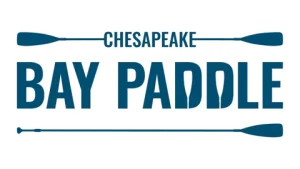 Bay Paddle
Bay Paddle is two multi-day, staged paddle races to protect the Chesapeake Bay.
What started as one man's journey to raise money for Oyster Recovery Partnership by traversing the Bay solo by stand up paddle board, has evolved into a grassroots movement to raise awareness for our beloved bay. Participants of this charity race will be raising funds for ORP, Chesapeake Conservancy, and Waterkeepers Chesapeake — each a nonprofit doing incredible work for the restoration and preservation of the Chesapeake Bay.
Last year, members from Live Water Foundation teamed up with Valhalla Sailing Project for the first annual Bay Paddle, paddling across 200 miles over the course of one week, while LWF Brian Meyer made the trip solo. Together we raised over $5,000 and had the experience of a lifetime. This year, the race is split up into two options: a 45 mile, and a 150 mile.
We're proud to have them as our "oyster growing" sponsor and hope that you'll consider signing on for an amazing adventure that also contributes to a better Bay. Registration is open for this year and is 100% free.
All the info is at baypaddle.org.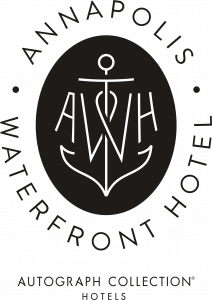 The Annapolis Waterfront Hotel
The Annapolis Waterfront Hotel is the premiere location to experience the best of what downtown has to offer, with the most iconic view. Enjoy everything locals love just steps away from your door, from sailing to exploring the sleepy backstreets of historic downtown, or relaxing with a Pusser's painkiller on the dock.
We're additionally grateful for their ongoing involvement in our oyster growing program, as one of the businesses that has elected to "foster" baby oysters by way of hanging cages from their docks. Their participation helps to further the efforts of our friends at Severn River Association and Oyster Recovery Partnership who are hard at work restoring our beloved Bay!
Explore their range of rooms and suites and find the perfect space for your stay at annapoliswaterfront.com
This is the last week to purchase tickets to the Live Water Luau at a discounted price — buy yours now before tickets go up May 1st. Please note: we are ending ticket sales on May 3rd. Get your luau tickets today!