Dear Live Water Foundation Supporters,
As autumn gracefully descends upon us, we stand at the shorelines of reflection, marveling at the incredible voyage that was Live Water Foundation's 2023 programmatic season. From late April to the waning days of September, our waters came alive with the laughter, joy, and camaraderie of the communities we proudly serve in the greater Annapolis area. Join us as we dive a little deeper into what we accomplished this summer and why these programs are so impactful.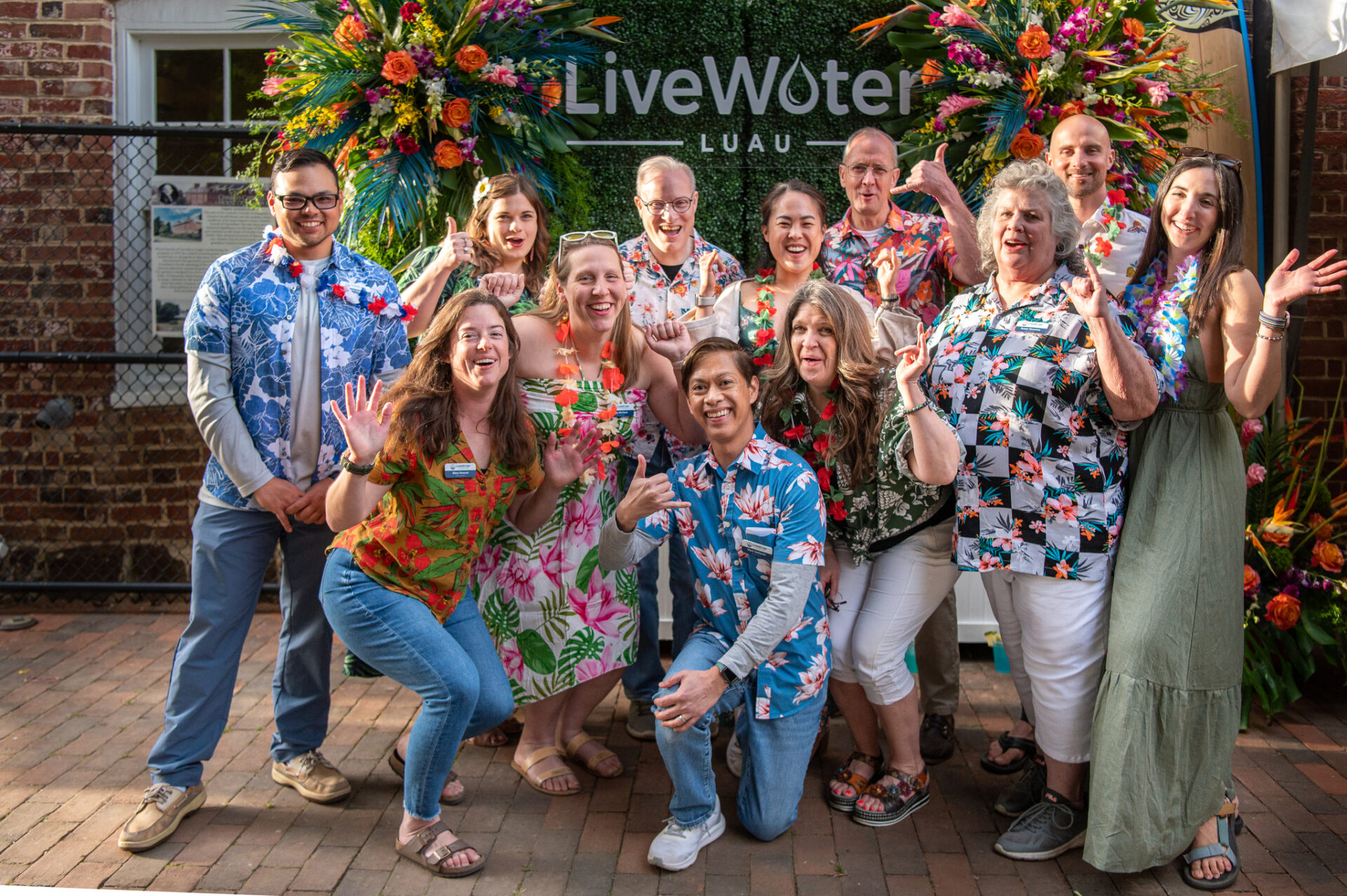 Wai Koa: Empowering Heroes through Adaptive Sports
Wai Koa (Hawaiian for "Water Warrior" and pronounced why-ko-uh), our flagship supplemental adaptive sports program, continued to create ripples of positive impact throughout the community. Through the art of stand-up paddleboarding, we sought to enhance the quality of life for physically and mentally disabled veterans, active military personnel, first responders, and their family members. Collaborating with local Team Red, White, and Blue, Wounded Warrior Project, Yellow Ribbon Fund chapters, Team River Runner national chapter, and local military hospitals, we facilitated not just outdoor adventures but transformative experiences.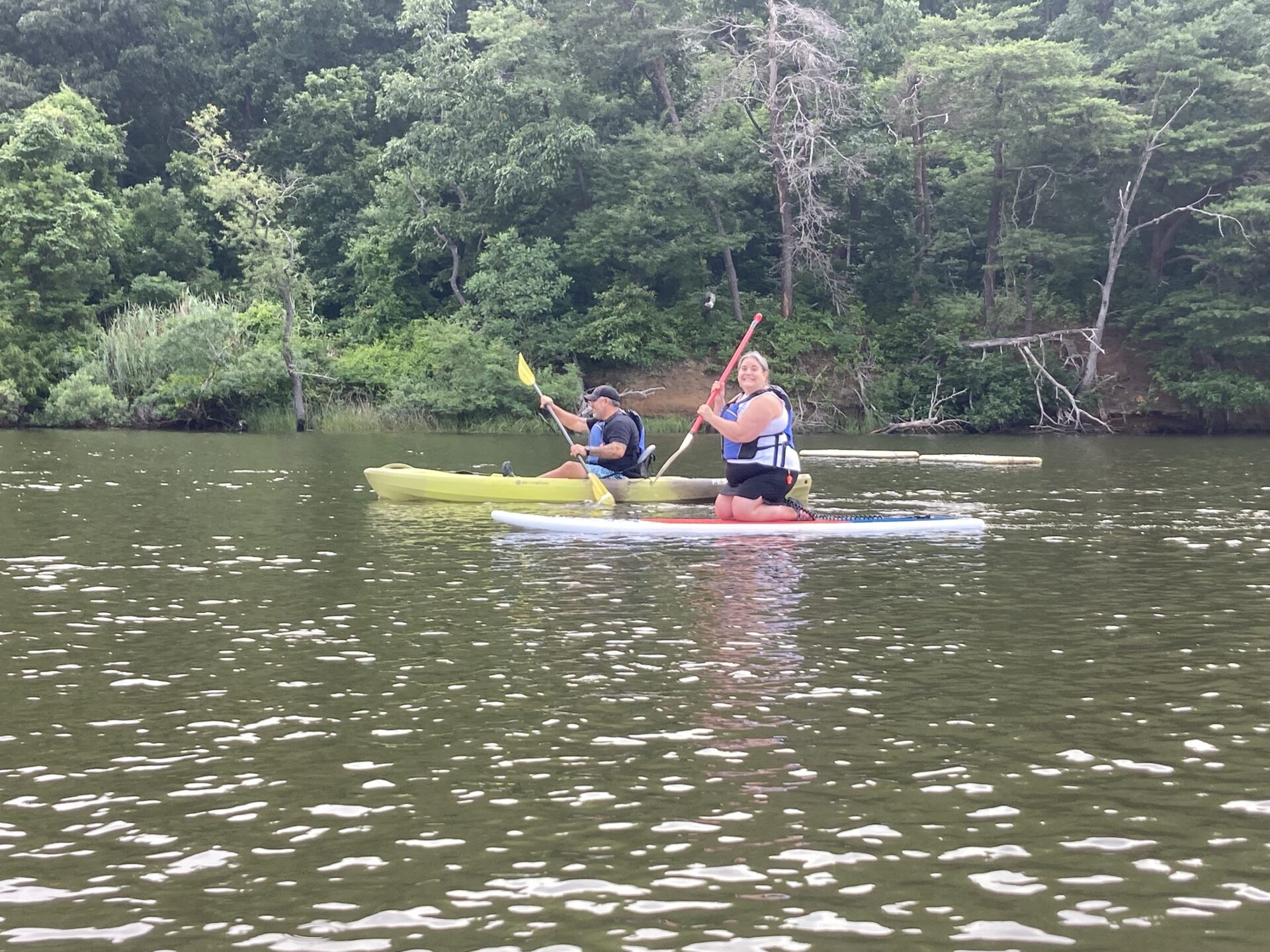 These events, which included paddle tours and hands-on activities like park cleanups and beautification efforts, drew in a total of 190 participants. The impact of Wai Koa goes beyond the immediate thrill of a paddleboarding adventure. It's about breaking barriers, transcending limitations, and fostering a sense of camaraderie and purpose for people who have bravely served our country. The support of our dedicated volunteers, who generously contributed 393 hours of service, was instrumental in turning these aspirations into tangible realities.
Junior Wai Koa: A Ripple Effect of Joy for Underserved Youth
In a region synonymous with waterfront living, it's easy to take the soothing lap of the Chesapeake Bay for granted. However, for Annapolis' most disadvantaged youth, the opportunity to spend time on the water is a rare gem. Our Junior Wai Koa program was crafted to change this narrative. This stand-up paddleboard camp, held during the summer months, not only provided an unforgettable experience but equipped underserved youth with valuable skills.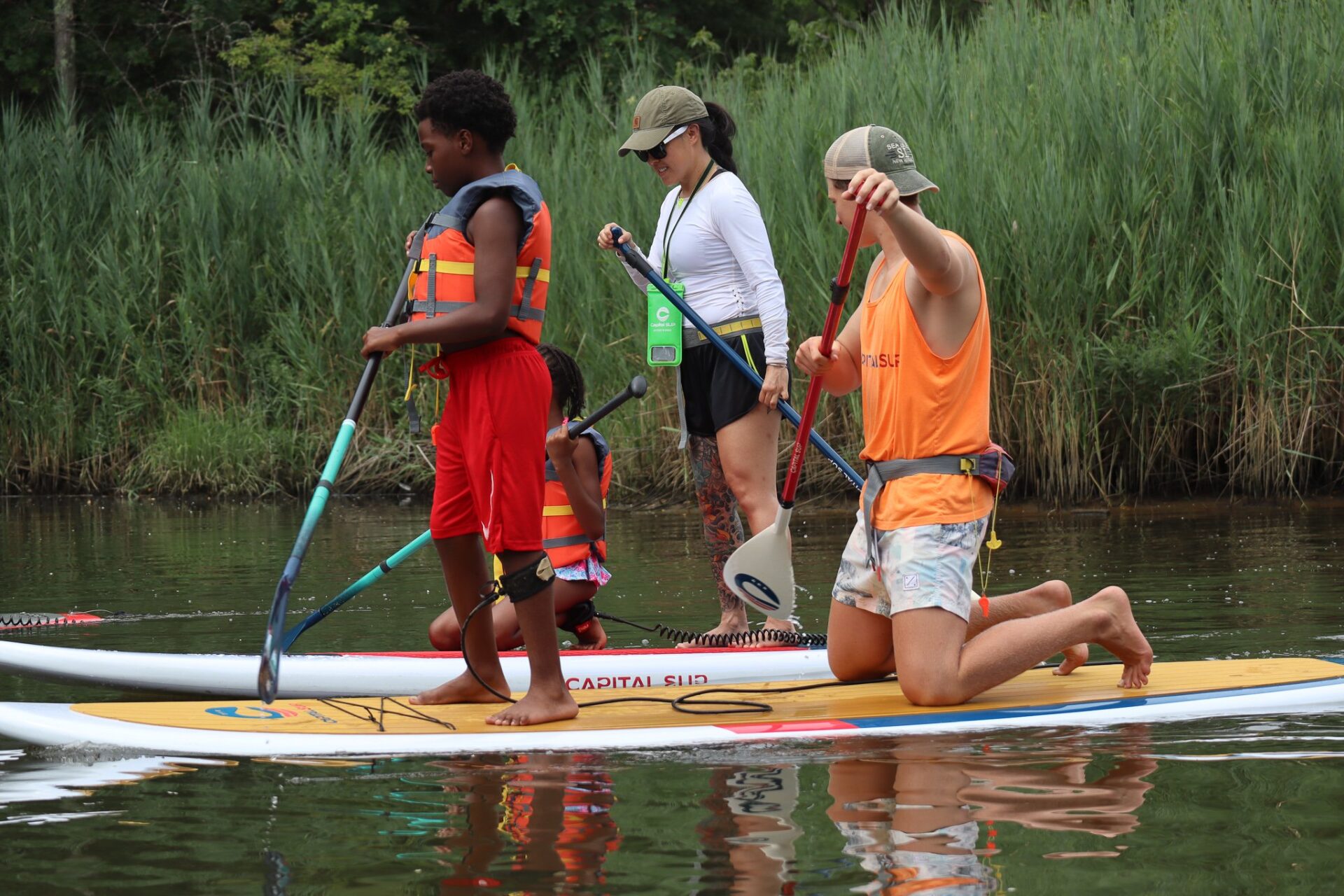 The 10 events hosted under Junior Wai Koa's banner created a ripple effect of joy and confidence. These events were not just about teaching kids the basics of swimming or stand-up paddleboarding; they were about instilling a sense of empowerment and possibility. For these young people, who might not otherwise have the chance to dip their toes in the bay, our program becomes a gateway to future on-water activities. Their journey of skill-building, confidence boosting, and creating memories that last a lifetime, will hopefully give them the tools to further connect with the Chesapeake Bay.
Environmental Initiatives: Stewardship for a Sustainable Future
Live Water Foundation extends its commitment beyond recreation to fostering a deep connection with the water and nurturing a sense of responsibility towards our environment. Our environmental initiatives, conducted in collaboration with esteemed partners such as Oyster Recovery Partnership, Spa Creek Conservancy, Severn River Association, and Anne Arundel Community College, are an essential component of our mission.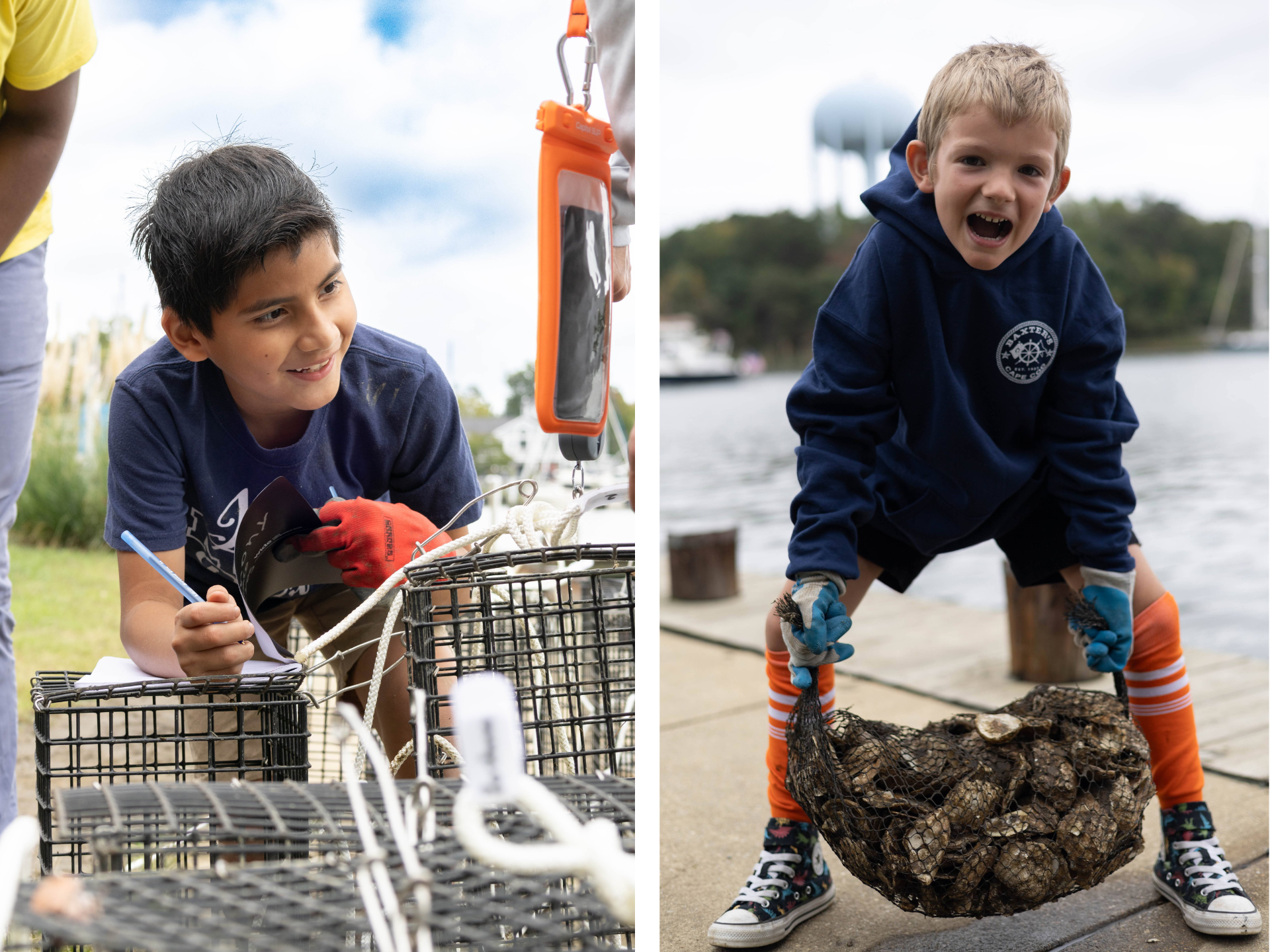 Paddle cleanups, oyster gardening, water monitoring, and informative sessions on the importance of clean water not only contribute to environmental conservation but also educate our participants. We kicked off the season with our annual Earth Day cleanup and closed fittingly with one of our signature oyster cage cleaning sessions. Our environmental initiatives are about building a love for the water and an understanding of the vital role each person plays in preserving it for generations to come. 
Celebrating Success and Looking Ahead to 2024
As we turn the page on the 2023 season, we extend our heartfelt gratitude to our supporters who once again made our programming possible. Your generosity, both financial and in spirit, is the foundation upon which our programs stand. With your support, Live Water Foundation was able to serve 301 participants, conduct 31 events, and amass an incredible 393 volunteer hours. To our volunteers, your dedication is the heartbeat of our foundation. Without you, our programs would remain dreams unfulfilled.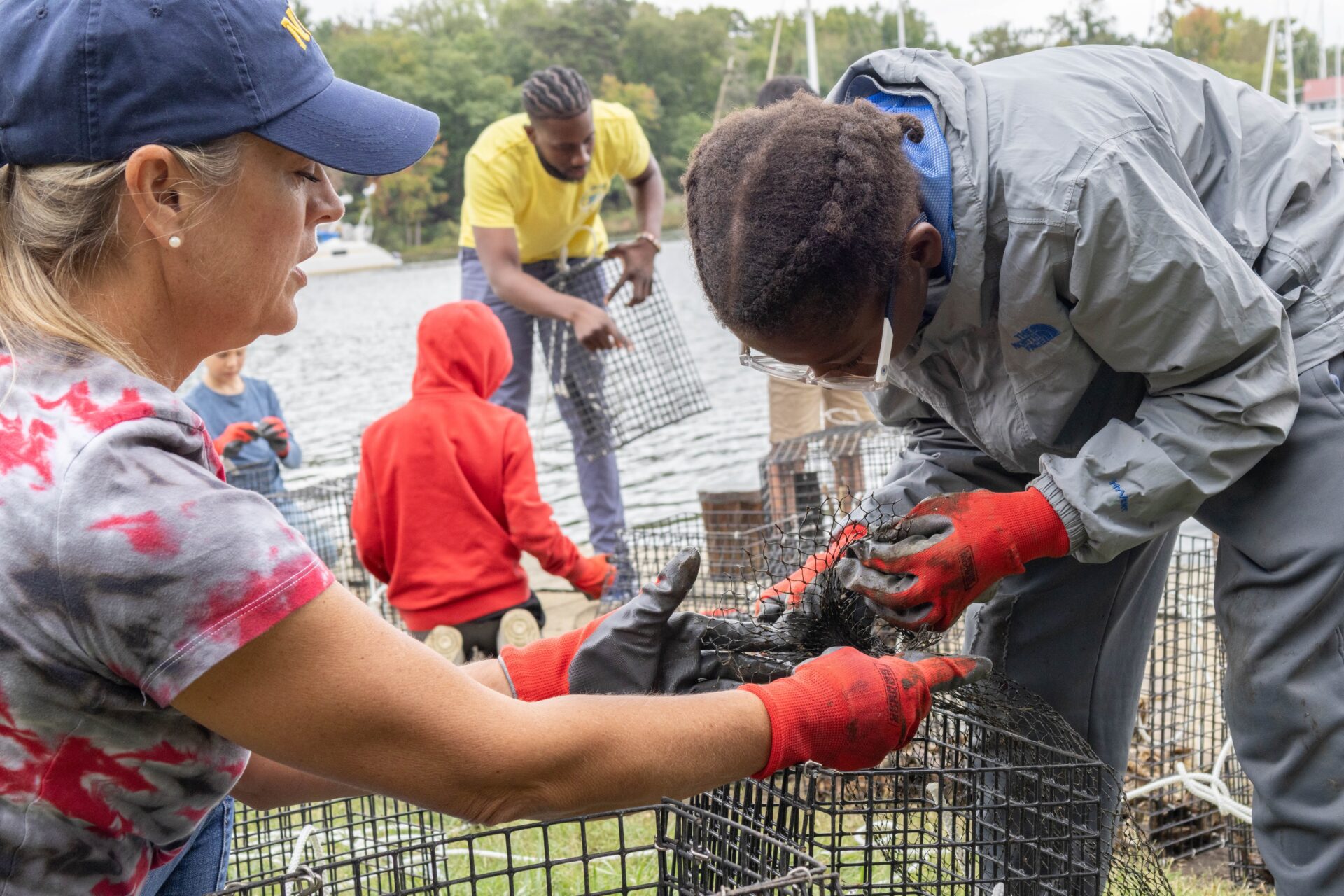 With our sight set on the horizon, we eagerly anticipate the promise of the next season. Our commitment is to build on the successes of 2023, creating not just waves but a tidal surge of positive impact that reaches even more community members. We aim to expand our reach, host more events, and continue to make a lasting difference in the lives of underserved youth, military veterans, and first responders.
A Heartfelt Thank You and Call to Action
To our donors, volunteers, and community partners, thank you for being the wind beneath our sails. Your support propels Live Water Foundation forward, enabling us to weave a tapestry of joy, resilience, and environmental stewardship. As we look towards the future, we invite more members of our community to join us. Whether through donations, volunteering, or participating in our programs, every contribution counts.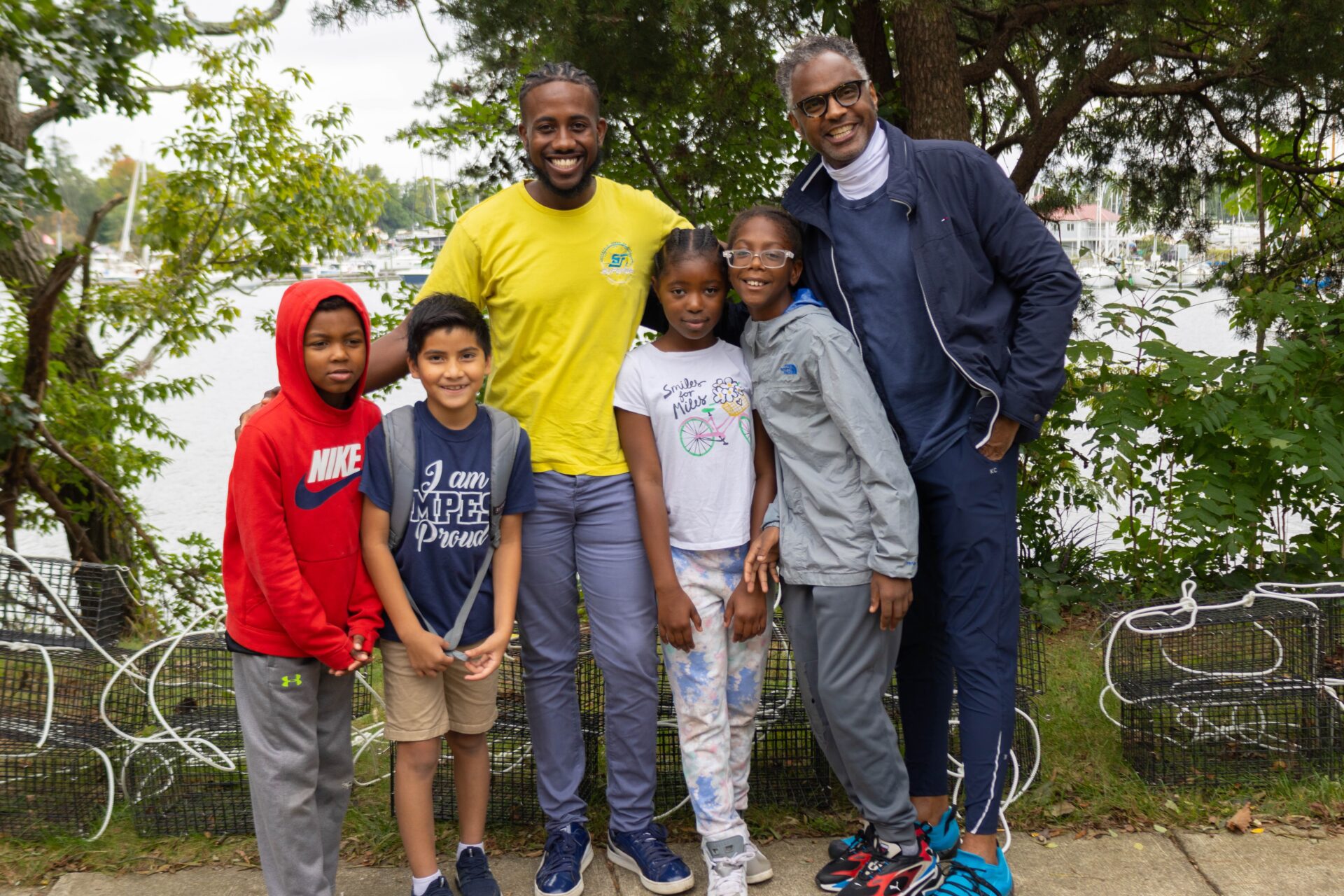 In the spirit of unity, let us continue to navigate the waters of compassion, community, and conservation together. The success of this season has been a collective effort, and we are excited to embark on the next chapter of our journey with you by our side.
Here's to affecting the tides of positive change,
The Live Water Foundation Team
Written by Rachel Elena Bessman