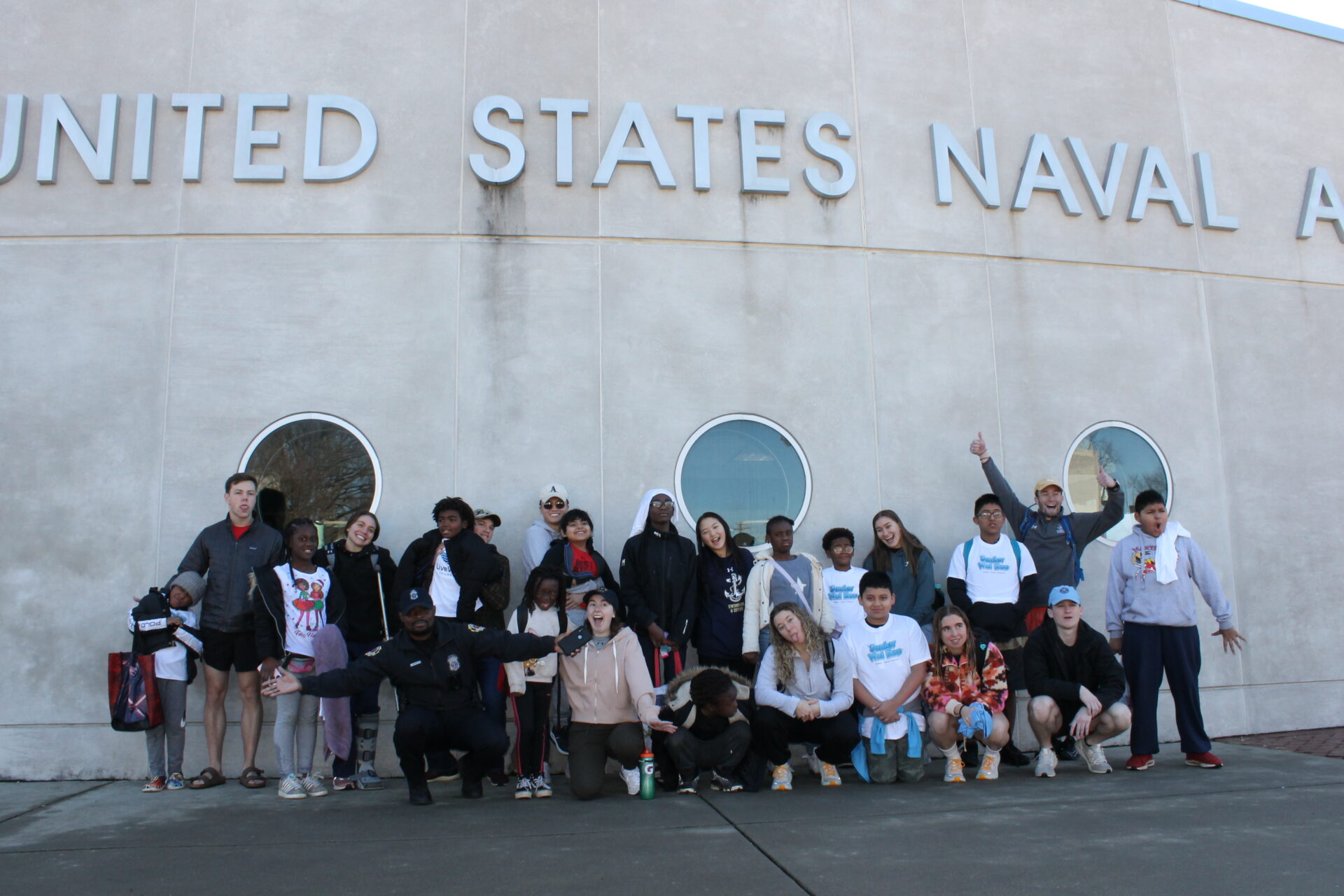 This past December, we had the pleasure of collaborating with the Naval Academy collegiate diving team to facilitate a winter swim clinic at the USNA Lejeune Hall in downtown Annapolis as part of our Junior Wai Koa program (pronounced why-co-uh). The two-day event was made possible by the Annapolis Police Department (APD), who kindly provided transportation for our youth participants. Thanks in equal part to meticulous planning, fortunate circumstances, and the simple power of bringing young people together — it was the perfect winter supplement to our signature summer program.
Junior Wai Koa, one of Live Water Foundation's pillar programs, is a stand up paddle (SUP) board clinic for underserved youth. Twice a week for six weeks, we provide a summer-camp experience for children living in historically under-resourced communities. Since it began in 2017, the central focus of JWK was teaching kids how to SUP with additional time spent educating them on the surrounding waterways as a way to bring the lessons full circle. Last year, we added a swim component to the program and it has been such a rewarding decision well worth the multitude of planning and logistics.
Day one began with members of the APD picking up the 12 youth participants living in underserved communities in Annapolis and transported them to the Naval Academy, where they were greeted by members of Live Water Foundation. We escorted the kids to Lejeune Hall, where there was just enough time to watch both the swim and dive teams finish their morning practice.
After practice, it was time to pair the youth participants with their Navy diver and conquer some fears! With a minimum depth of eight feet and cold water in both of the massive pools (in equally massive Lejeune Hall), this was unfamiliar territory for our kids, most of whom were still very new to swimming.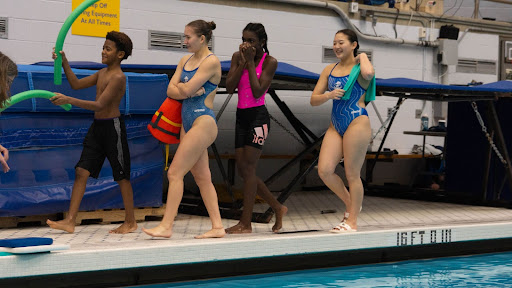 First, we reviewed the key safety rules to abide by when at the pool. Next, each novice swimmer was teamed up with a diver for one-on-one attention, instruction, and meaningful connection. The dive portion of day one's curriculum included exploring the dive boards and platforms and the differences between them. We then moved to the swim pool to practice the different strokes, kicking techniques, putting our heads underwater, and swimming the full length of the pool. The day wrapped up with a delicious lunch from Rocco's Pizza, giving the kids an additional chance to connect with the midshipmen while sharing a meal together.
Day two was even more exciting, with everyone still energized from our previous interactions. The day began by watching the dive team finish up their practice while reviewing pool and swim safety. After that, we hit the pool for a treading-water contest to see who could keep themselves afloat the longest. Knowing how many of our youth participants couldn't swim just last summer, it was exhilarating and rewarding to watch them happily exercising this crucial skill. We focused the day on practicing what we'd learned and building on our abilities, then added jumping into the dive pool.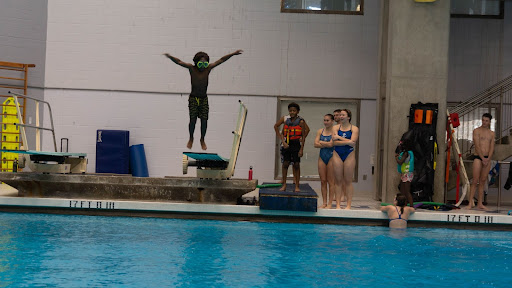 Huge floating mats provided lots of fun for everyone, including several mat races. When we were finished swimming, everyone gathered for a hearty meal at Mission BBQ. There's nothing like a satisfying meal after a full day of swimming to put a smile on everyone's face!
It was such a joy to see the wonderful interaction between the kids and the mids — we loved having everyone together for lunch each day, which provided an extra period for everyone to get to know one another and was so beneficial in both trust and relationship building. The JWK program is at its core about bridging gaps between communities, and we really achieved that through this clinic. We were so impressed by the level of engagement the kids received from their midshipmen counterparts, who did such a great job talking with and relating to our youth participants.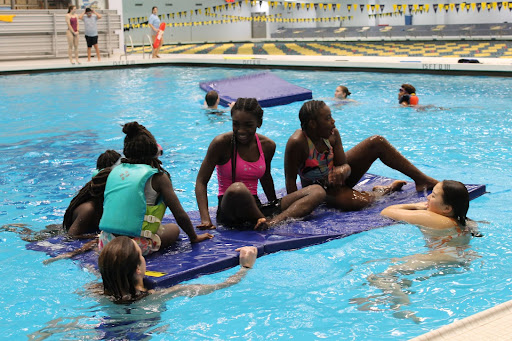 Being able to use the Naval Academy swimming facilities is certainly not a privilege many people get, so it was really special to offer that experience to youth who are historically underrepresented. It was really special to see these kids banish their doubts and learn a new life skill in an environment that is truly out of the ordinary for them. We can only hope that it helps to make the connection that we're all capable of achieving something more. As Mark Sanfacon, a Live Water Foundation board member who helped facilitate this clinic and last summer's swim component put it, "I'm hoping that these kids start seeing themselves in other environments where they thought they couldn't be. Somewhere they can say, 'Oh, I belong here.'"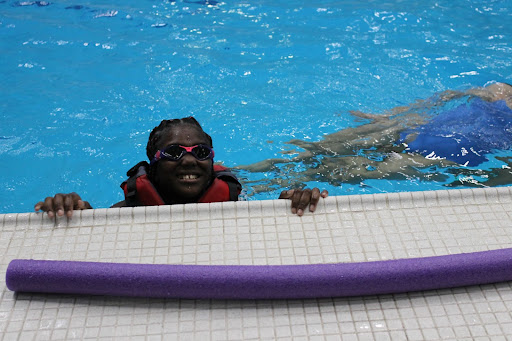 We're so grateful to Navy dive coach Richard MacDonald who was instrumental to our ability to pull this off, and to LWF board member and former collegiate diver Erika Matheis for helping to connect everyone.
Volunteers are needed for upcoming programs and we hope to hear from you!  If you're interested and have swimming experience, shoot us a message at [email protected].