Author: Rachel Elena Bessman
Last Wednesday, a group of volunteers made the best out of an otherwise grey and drizzly day by building oyster cages with our collaborator, Oyster Recovery Partnership (ORP). New friendships were formed over pizza, music, and a shared love of the Chesapeake Bay. (Plus a couple of Flying Dog Chesapeake Wheat beers — in addition to being tasty, the proceeds directly benefit ORP!)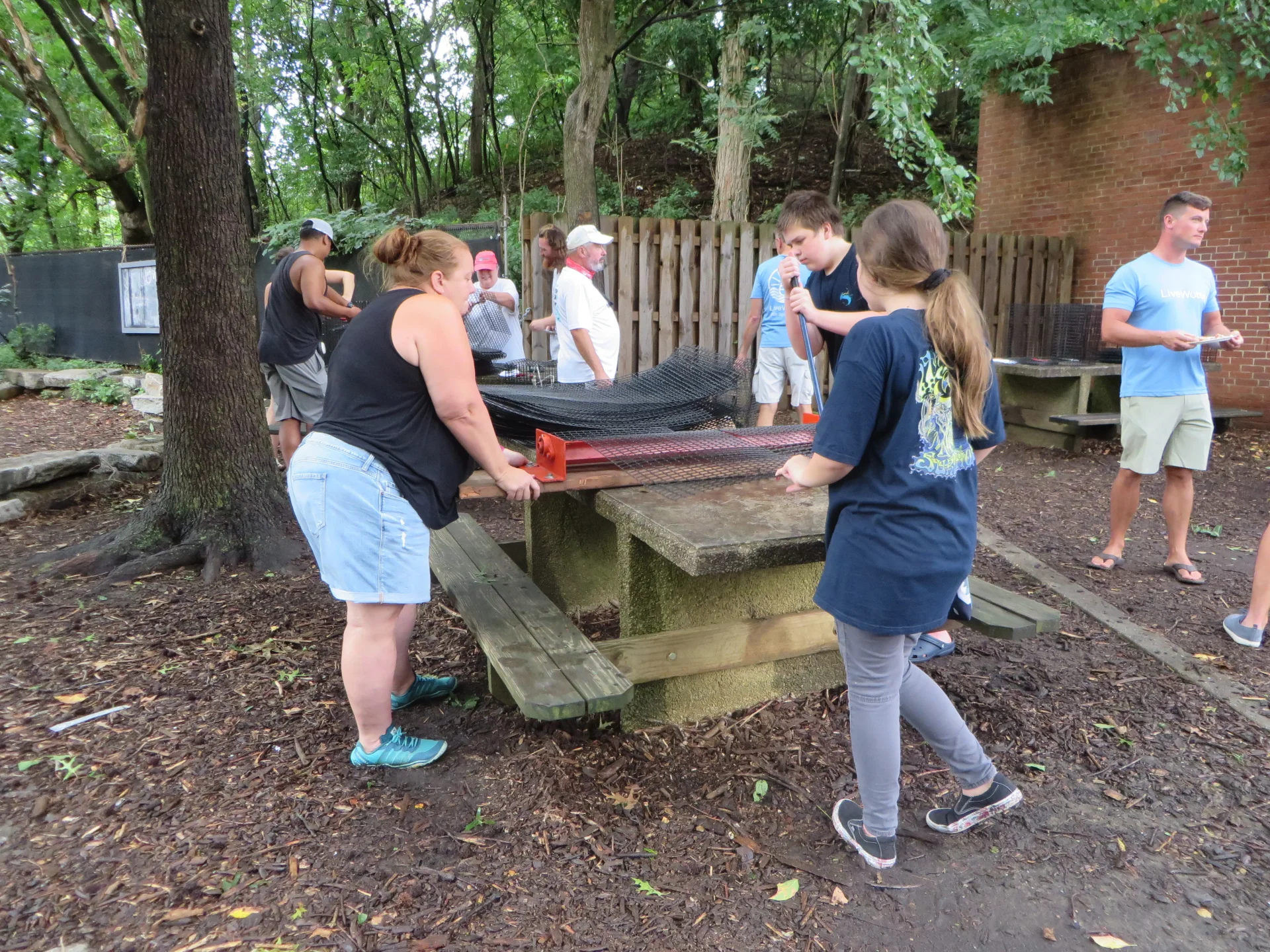 Why oyster cages? A single adult oyster can filter fifty gallons of water in a day! As you can imagine, they are a vital factor in restoring the Bay, and therefore a large focus of our work at Live Water. Through the Marylanders Grow Oysters (MGO) initiative from ORP, local individuals and communities have the opportunity to be on the frontier of Bay recovery just by dropping these cages, filled with spat-on-shell (oyster larvae), into the water off their own dock or wharf. The spat-on-shell will eventually become baby oysters which will later be transported to an oyster sanctuary reef, where they will mature into adulthood and begin cleaning the bay — literally!
Deepening our personal relationships with water activity and what that means on a more meaningful level; we think in terms of both what the water gives to us, and what we can give to it. Understanding that many (if not most) of us do not have waterfront property, it is important that we make our part in maintaining that relationship a possibility for everyone, and building the cages themselves is a fun way to be a primary part of the progression.
You might be wondering, "How fun would building cages be? Isn't it hard?" The short answers are that it can be lots of fun, and with the right assembly line going, anyone can do it. We had entire families join with children, parents and grandparents all pitching in at different stations. Volunteer Susan had never built cages before, but after seeing the event on our partner Capital SUP's instagram, she decided to give it a shot. "I'm having a great time!" said Susan, adding that it was her birthday present to herself.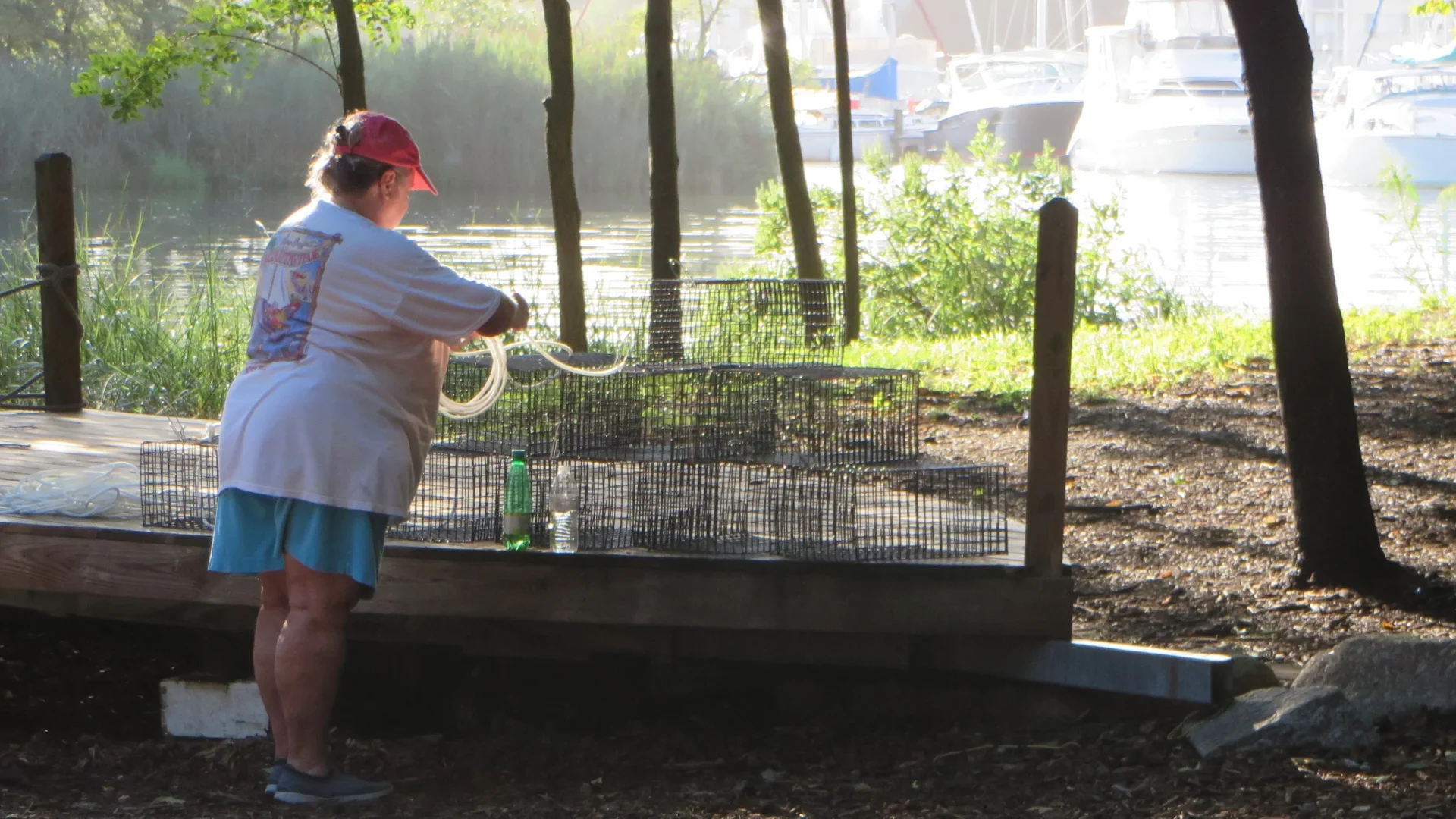 Our actions in building oyster cages is a revolving circle of contribution. One volunteer named Bo decided to join because his training classes had been cancelled. Bo is training for a 200+ mile endurance paddle down the length of the Chesapeake Bay, raising money through donations for Oyster Recovery Partnership and Chesapeake Conservancy (whose mission is to have the Bay protected by being designated as a National Recreation Area). The cages that Bo built will be used to house oysters, funded in part by donations Bo himself raised for paddling down the very waters we seek to restore and preserve.
Like Susan, volunteer Darin also heard about the cage build through Capital SUP, whose sunrise paddle events he'd previously joined. Darin saw the event and felt that it was an easy opportunity for him to give back to the water he'd been enjoying. "I thought, 'hey, that'd be a cool way to fill a Wednesday night," recalling a program he'd learned about through the Boy Scouts, where the Eagle Scouts would help create oyster sanctuaries.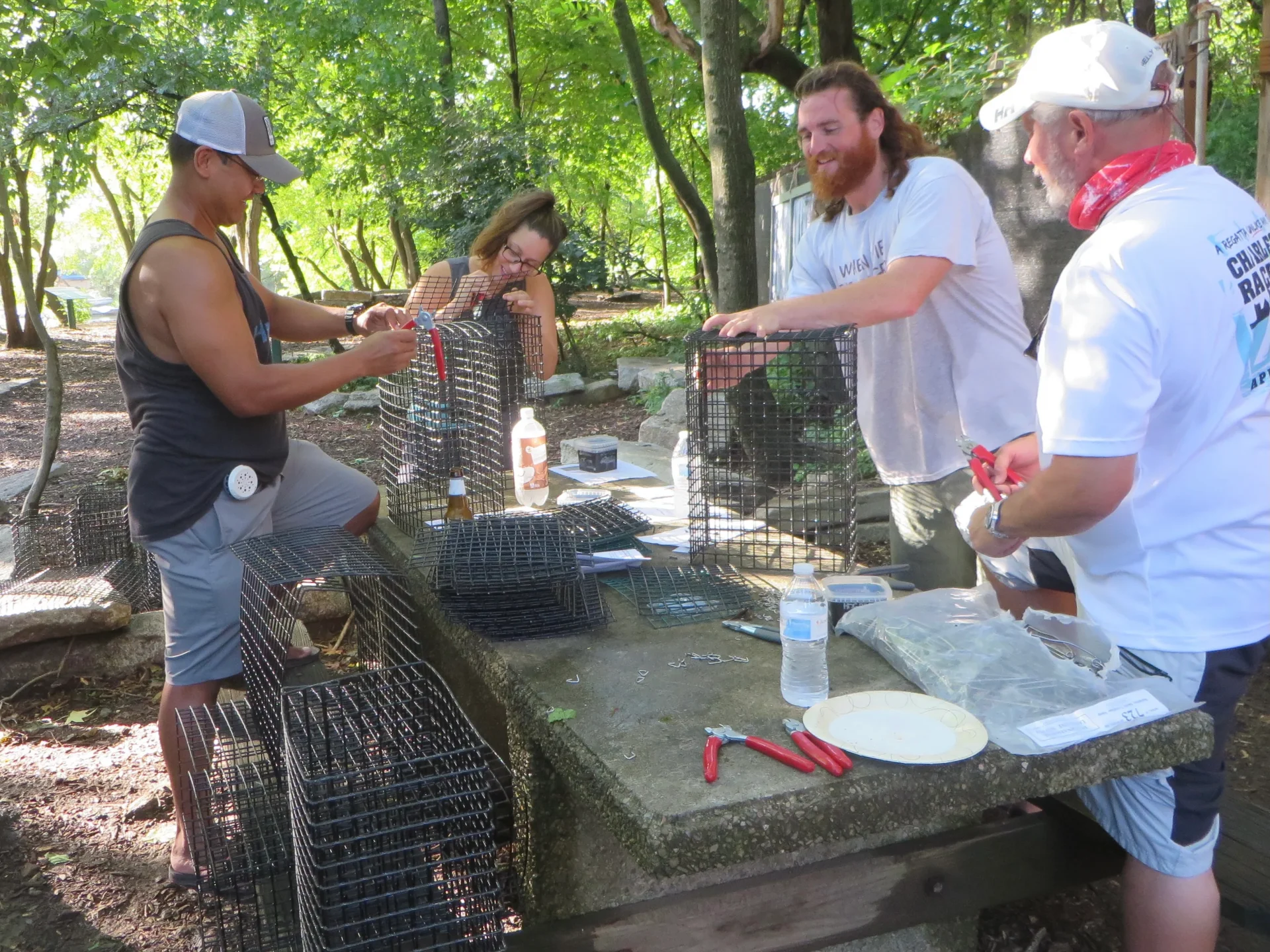 And let's face it, there is something uniquely gratifying about giving back and being of service. It feels good to do good things! Allison Albert of ORP said, "It's especially fun to work with the Live Water Foundation because the team is so passionate about taking care of the tributaries where they live and recreate. That passion is tangible and evident by the number of volunteers they get out to their MGO cage building events!"
There is no shortage of ways to get involved and help out! Interested in more ways to help your community? Check here!
Thanks to Rocco's Pizza for the 'za 🍕