Labor Day weekend is here, which officially means that summer — and our programmatic season — is coming to an end. Since the summer closing also means  "back to school," it seems fitting that as we relax this holiday weekend, we're particularly reflective on the time we spent with some Annapolis youth for our Junior Wai Koa program. 
If you're unfamiliar, this Live Water Foundation pillar program allows us to provide an unforgettable summer camp experience for historically underserved children through a partnership with the Housing Authority of the City of Annapolis (HACA). Twice a week for six weeks, we facilitate stand-up paddle board lessons and Chesapeake Bay restoration-centered educational experiences for children who live in HACA communities, both of which strengthen and solidify their connection to the watershed. This year, through the hard work of our outreach and development team, we were able to add a swim component to this program. We wrote an entire blog about why that is so important, and we hope you check it out, but to put it simply: we wanted to help kids conquer their fears and better enrich this whole experience.
To give you an inside look at the success of this program, we caught up with three facilitators who were pivotal in achieving a fantastic season. Erika Matheis is a former collegiate diver who served as the head swim instructor, creating and leading the curriculum. Nancy Kobel and Mary Howser are both LWF board members, with Mary serving as Vice President, who spent their entire summer (and much of the year) on this program.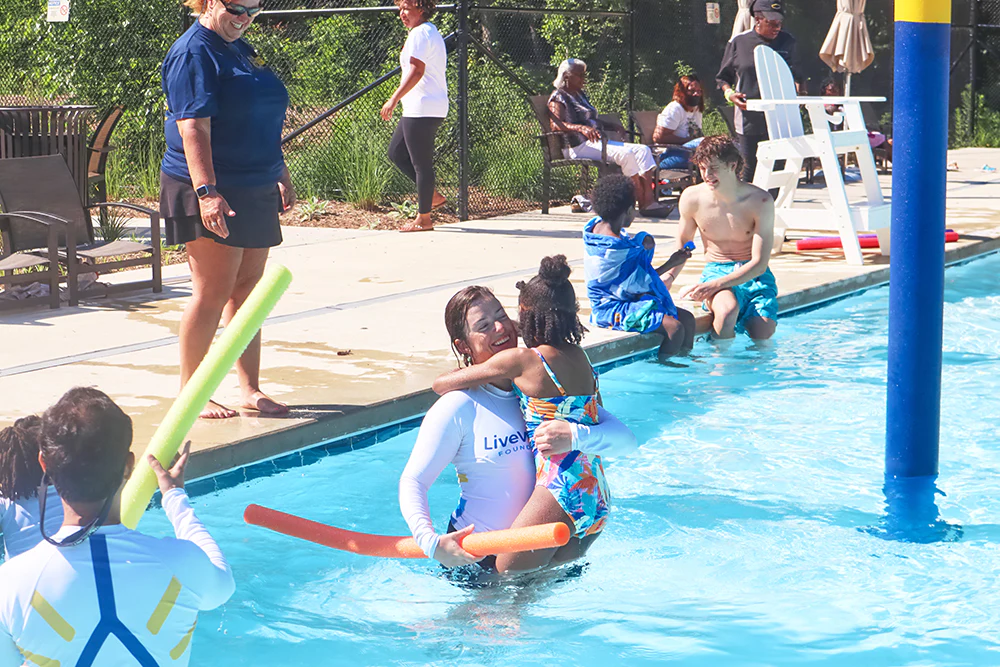 What do you hope the kids gained from this past season?
Erika: Confidence.
Mary: Well, one, just an understanding of swimming. But overall, to feel more comfortable around the water. We added the swim program this year which kicked off before the kids' camp. We wanted to add that because, in the past, we've noticed that many kids are not feeling comfortable around the water. And, overall, of course, one of our goals is just for the kids to have fun and enjoy being out on the water.
Nancy: I hoped the kids gained a connection to the larger community within Annapolis and some courage and maybe some inspiration to stretch outside their comfort zones to become better and stronger swimmers. And to have fun within the community and be open to the water and what fun the water can bring.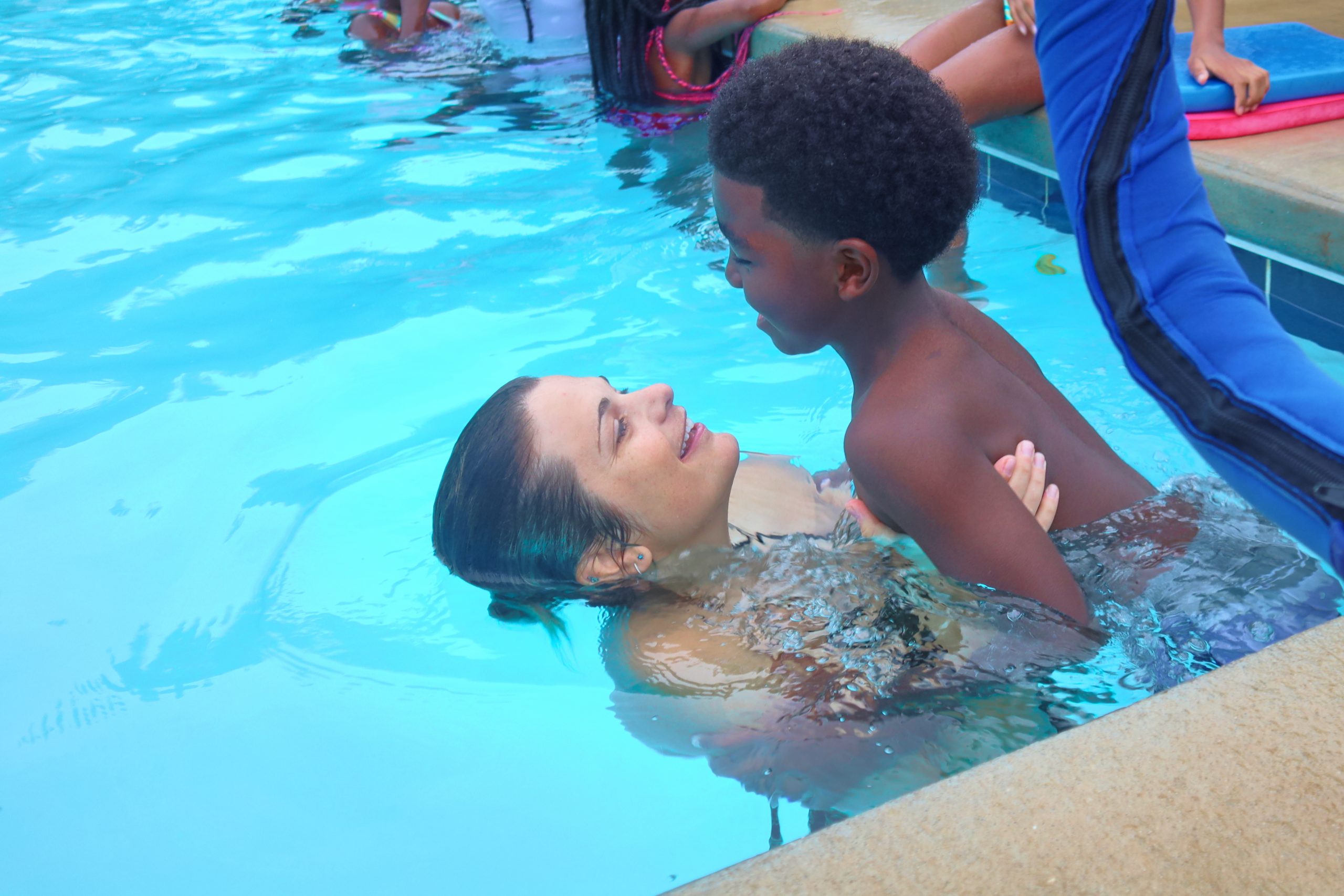 Were there any challenges this season? What were they, and how did you overcome them?
Nancy: Just getting the lifeguard certification was challenging! Initially, transportation was an issue — we had planned to be at Truxton Park on Wednesdays for swim lessons and then Ellen Moyer or Quiet Waters on Fridays for paddle boarding, [but reliable transportation between different locations was difficult]. So we pivoted and made Wednesday's session at their community pool at HACA, which meant we had to shift our plans of paddling on Wednesdays to more swimming lessons and paddling in the pool. And I think it successfully built stronger swimming skills and comfort around water before we brought them to the larger bodies of water on Fridays.
Mary: There were many challenges with varying aspects, but specifically to the kids, there was a lot of fear and discomfort swimming going out on the creeks. There were challenges with transportation as well as lots of administrative changes within HACA that affected us. But every time a challenge comes up, we just put our heads together and figure out the best way to approach it. We have a great team that can problem-solve and troubleshoot.
Erika: We all brought different areas of expertise to the table. I think the biggest hurdle for me was coming up with the curriculum for our swim program with specific skills and levels [of difficulty] and being able to teach that to people who have never taught swimming. For the kids, I would say the biggest challenge for them was to overcome the fear of the depth of water, not being able to touch was a big one, and feeling comfortable enough with their instructors to be able to trust them enough to be able to get them kind of out of their comfort zone.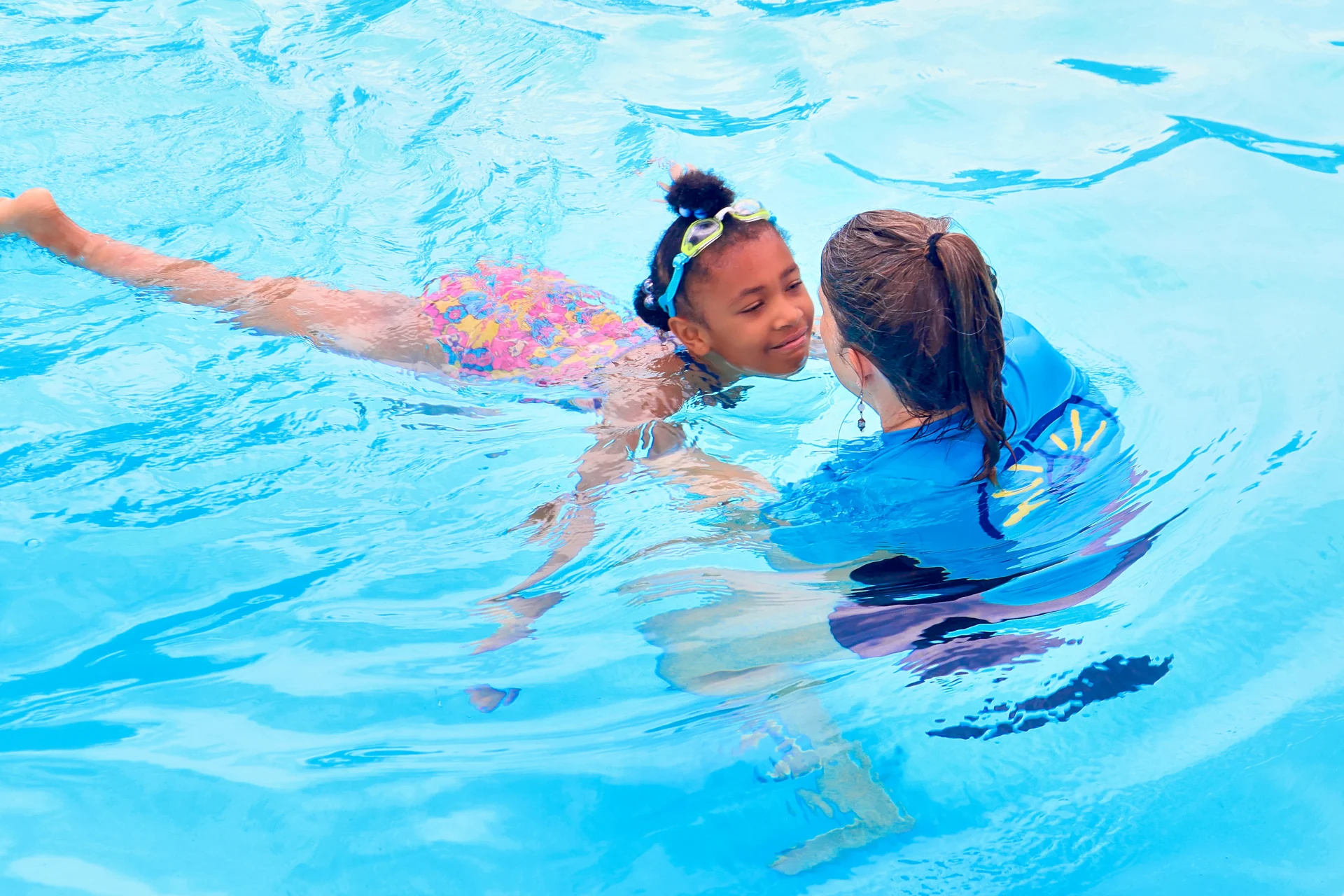 In your opinion, what was the most significant success of this season?
Erika: I would say seeing the progression of the kids from week to week without them even noticing. I think that was the best part, along with them saying, "Oh, look what I can do! Miss Erika, look at this!" and it's just something that you could see: their confidence growing in them in the water. They felt way more comfortable trying new things, and you saw them feeling comfortable with the skills they learned.
Nancy: I think adding the swim lessons got them comfortable in the water but also, the continuity for the kids that went through the swim program and moved into the paddle program was highly successful. We built real relationships over those weeks, which helped them feel more comfortable with us. Having the continuity of a core group of volunteers like Mary, Erika, and myself was helpful for the kids because they were seeing familiar people as opposed to changing faces each week.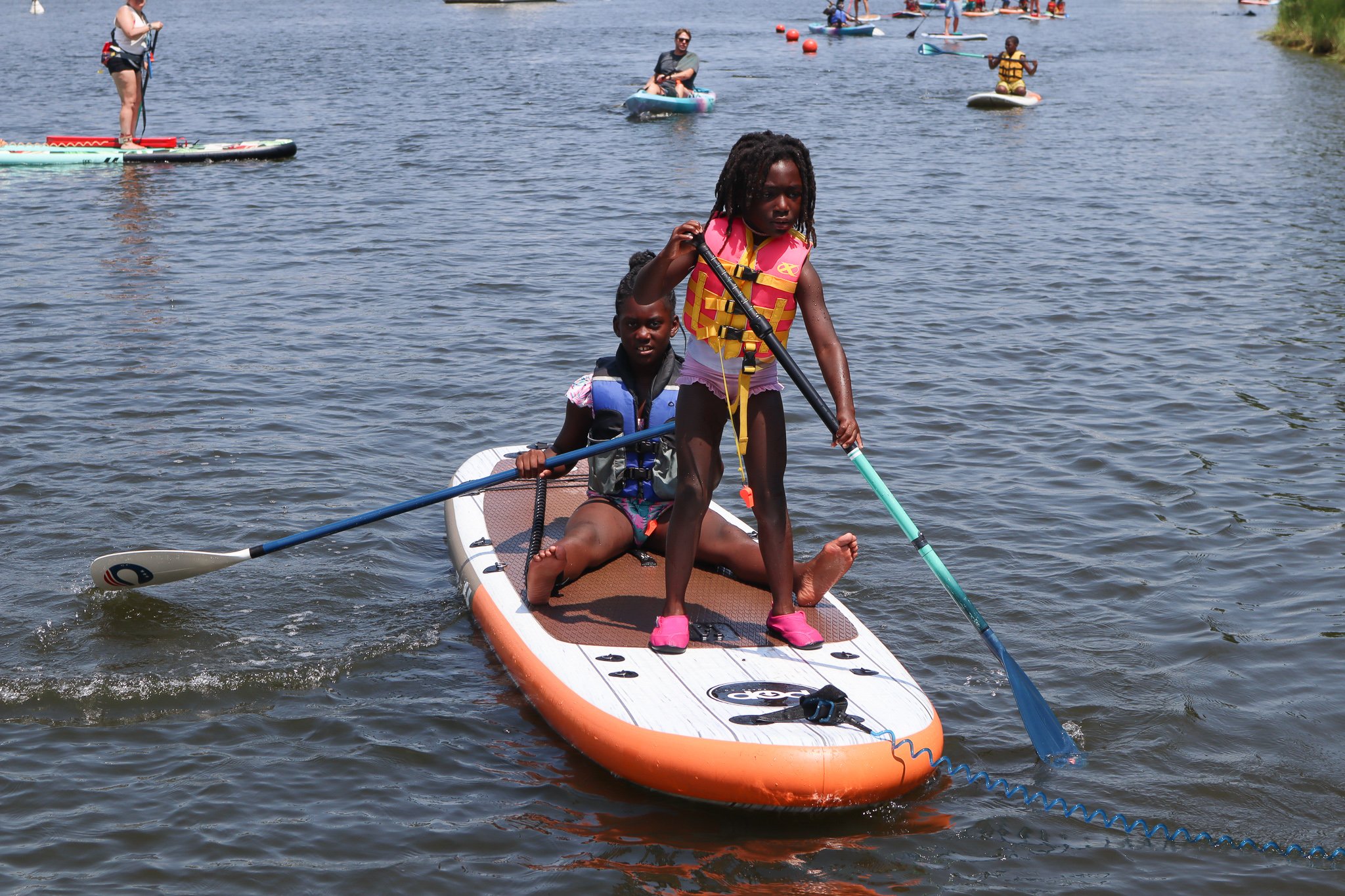 What was the highlight, top moment, or favorite memory of the season for you?
Mary: I remember there was one session of kids camp that I was working, and some of the kids were asking me if they could show me some [of their skills]. There was one little girl who was so afraid of getting her head underwater, and one day at camp, she was so excited to show me that she could do it, and it was just awesome to see.
Erika: Just seeing the kids smile and seeing them recognize that they can do things that they thought they couldn't do. One of the little girls came up to me once during the paddle program, and she goes, thanks for teaching me how to swim in the deep end, and gave me a big hug, which was so sweet. Other than that, it's seeing them recognize that they can do things that they didn't think was possible and then translating that attitude from the pool to the rest of their life.
Nancy: Seeing the smiles on their faces and the pride and excitement they had from week to week, showing us the skills they had practiced in between sessions, or showing us that they could swim. Seeing the progression of these little ones from being afraid of the water to putting their heads under was a massive highlight for me. Then, of course, Devin, who was a total sweetheart, told me I was her favorite.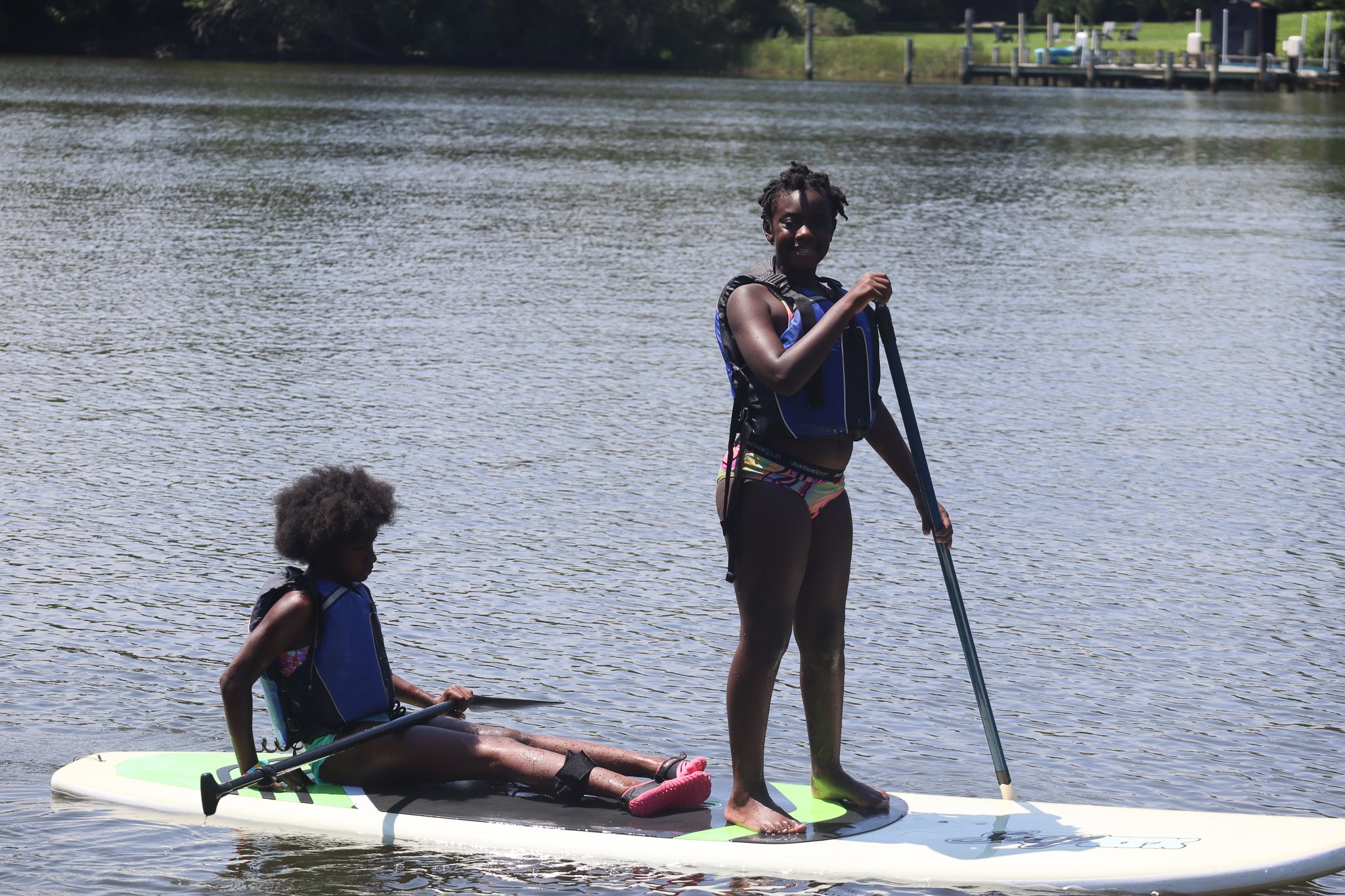 What is something you hope to be able to do next year with this program?
Erika: The hope is to get a winter program going so that we can reach some of the kids before summer starts, to get them built up in their confidence in the water. That way, they'll be ready for the summer when it starts so that we can get them potentially in other water sports. Years down the road, my goal is to be able to create a dive team, but I'd love to at least teach them how to dive.
Nancy: I'd love to build on the success of this year and maybe work with the city of Annapolis to truly nail down transportation and be able to expand to other communities here. We want to expand within Annapolis, but we'd also love to expand beyond Annapolis and reach even more communities. Adding the winter component is vital so the kids can progress faster and conquer their fear because swimming is a life skill.
Mary: We spend several months in the offseason developing this program and honing it in and making contacts. So, the goal is to reach more kids and more communities. And just keep giving kids the opportunity to enjoy the water in any way that they can.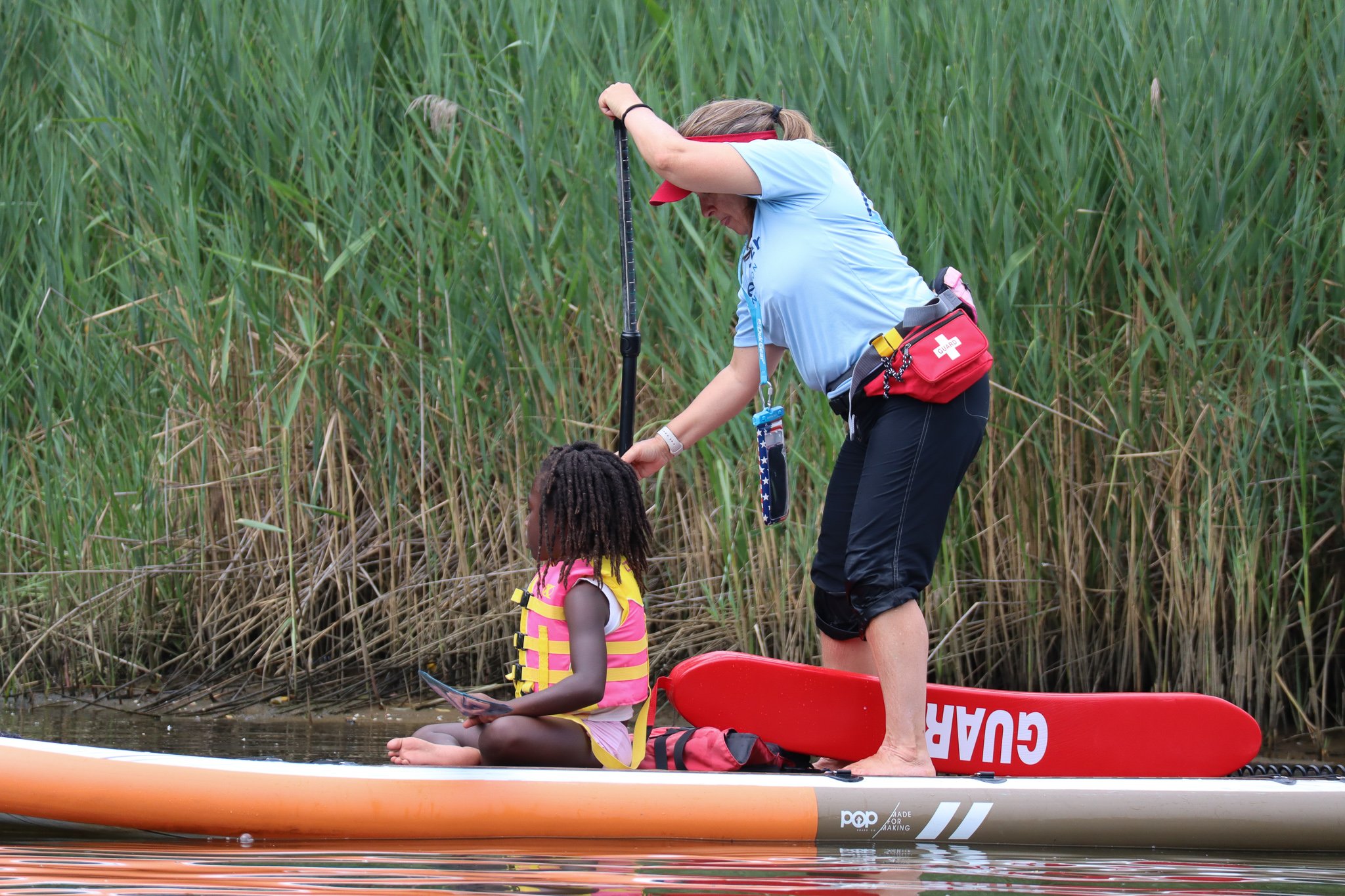 Why do you believe this program is valuable?
Mary: Youth that are not afforded the opportunity to experience the Bay are given a chance to do so, and for many of the kids we work with, the water is right in their backyard. They might see the water, but they don't get to play in it or see how cool it is. Also, from a growth and developmental side, it's giving kids another outlet to learn and grow that isn't sitting in a classroom. We've taught them all about the oyster cage program and have let them build and clean cages, we work these educational components into our daily sessions, and we see that they love learning and asking questions. They can then apply that learning to other parts of their life and become better environmental stewards and better people in general.
Erika: To me, swimming is a life skill. Being out on the water is, I think, part of being human. Water brings peace, and I think many people feel that way. So, having that opportunity to feel comfortable in the water and find that peace is, I think, super important. And you can't [experience that] unless you learn how to swim. Providing that program to an underserved population allows them to conquer their fears and learn life skills and life lessons they can carry with them throughout their entire life. 
Nancy: One reason it's valuable is that childhood is such an impressionable age. If we can break down barriers to access to programs for underserved kids, we can expand their thinking beyond. Plus, we're building bridges across the community. As we've mentioned, swimming is a life skill — especially when you grow up with water right down the street. So, if we can take away that fear [of the water], it opens up opportunities within the community but also builds connections within the community by breaking down some of those barriers. When we lean in and connect, we find that there's a lot more in common than there are differences. Just providing those opportunities is valuable.