Our favorite time of year has officially arrived! The warm weather and longer hours of sunshine are always a welcomed treat, but they're extra special because they mark the beginning of our programmatic season. We've got a couple (exciting) additions and new followers since our Live Water Luau, so we thought this was an opportune moment to reintroduce our programs to you.
Wai Koa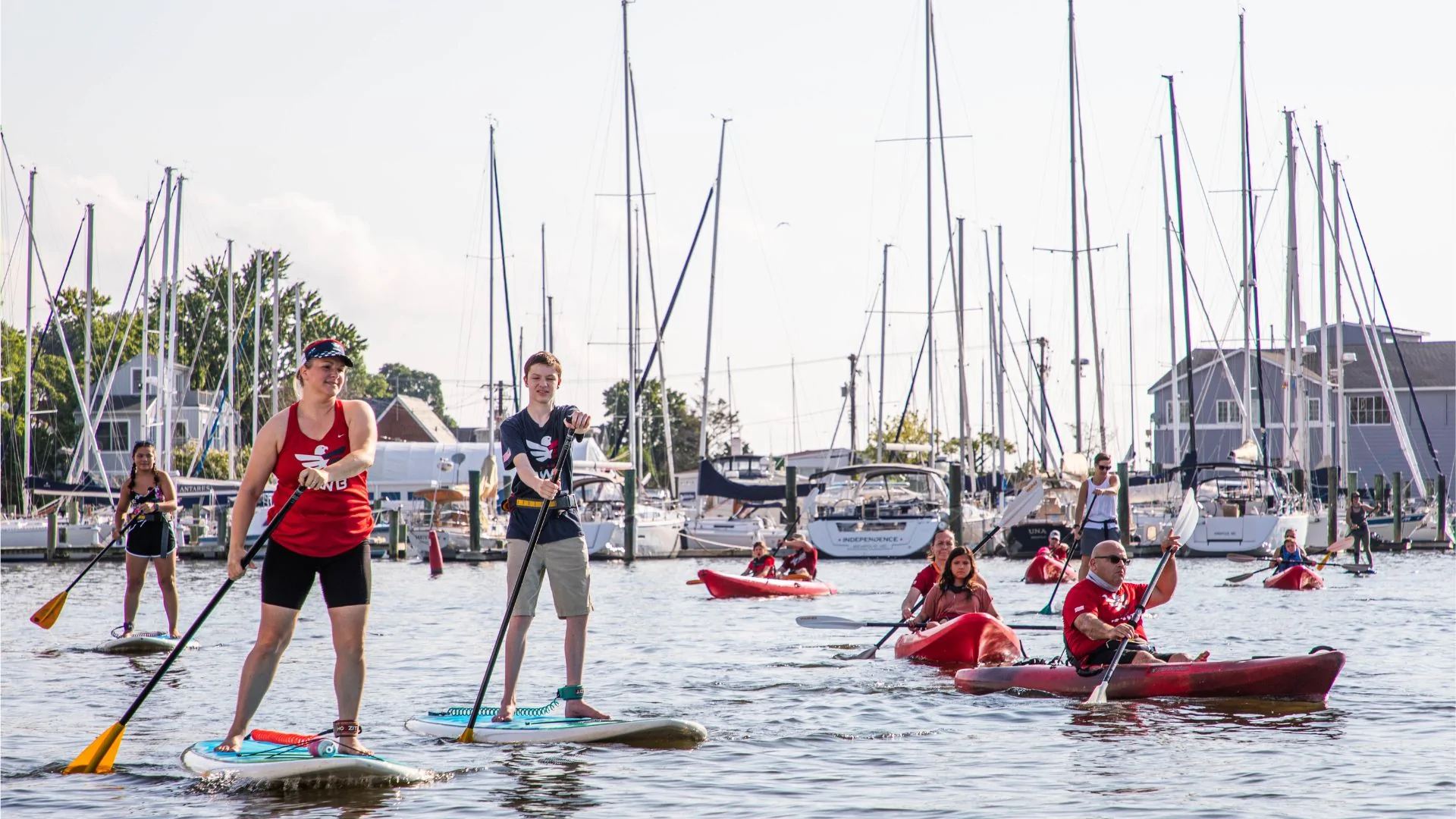 WHAT IT IS: 
Wai Koa, Hawaiian for "Water Warrior" and pronounced why-co-uh, is an adaptive paddling program for physically and mentally disabled veterans, active military, and first responders to get them outside and engaged in on-land and on-water activities.
Once a week, from Memorial Day to Labor Day, members of Live Water Foundation paddle with Walter Reed Military Hospital adaptive sports program members. The veterans are taught the basics of stand up paddleboarding in a group environment while socializing. We also join members of Team Red, White, and Blue (Team RWB) and Wounded Warrior Project for paddle adventures, like guided tours through the various creeks and rivers of Annapolis, or for land activities like helping to beautify the parks we enjoy.
WHY WE DO IT: 
When military veterans return home, they're leaving a life that provides them with a clear sense of purpose day after day and a built-in, tightly knit community. It is vital to their well-being that when they do get back, that sense of purpose and closeness isn't suddenly torn away.
The activities we engage in helping to promote a sense of community, purpose, and self-efficacy are proven to have immense therapeutic benefits that significantly increase a veteran's overall quality of life.
Our Wai Koa program makes so much sense because of our focus on community enrichment. We honor and respect our veterans and recognize that they are a significant part of our local community in Annapolis and the DC Metro area.
WHAT'S NEW: 
Nothing new for 2022; we're celebrating our fifth year running this program and reflecting on its excellence with gratitude and respect for our armed forces.
Junior Wai Koa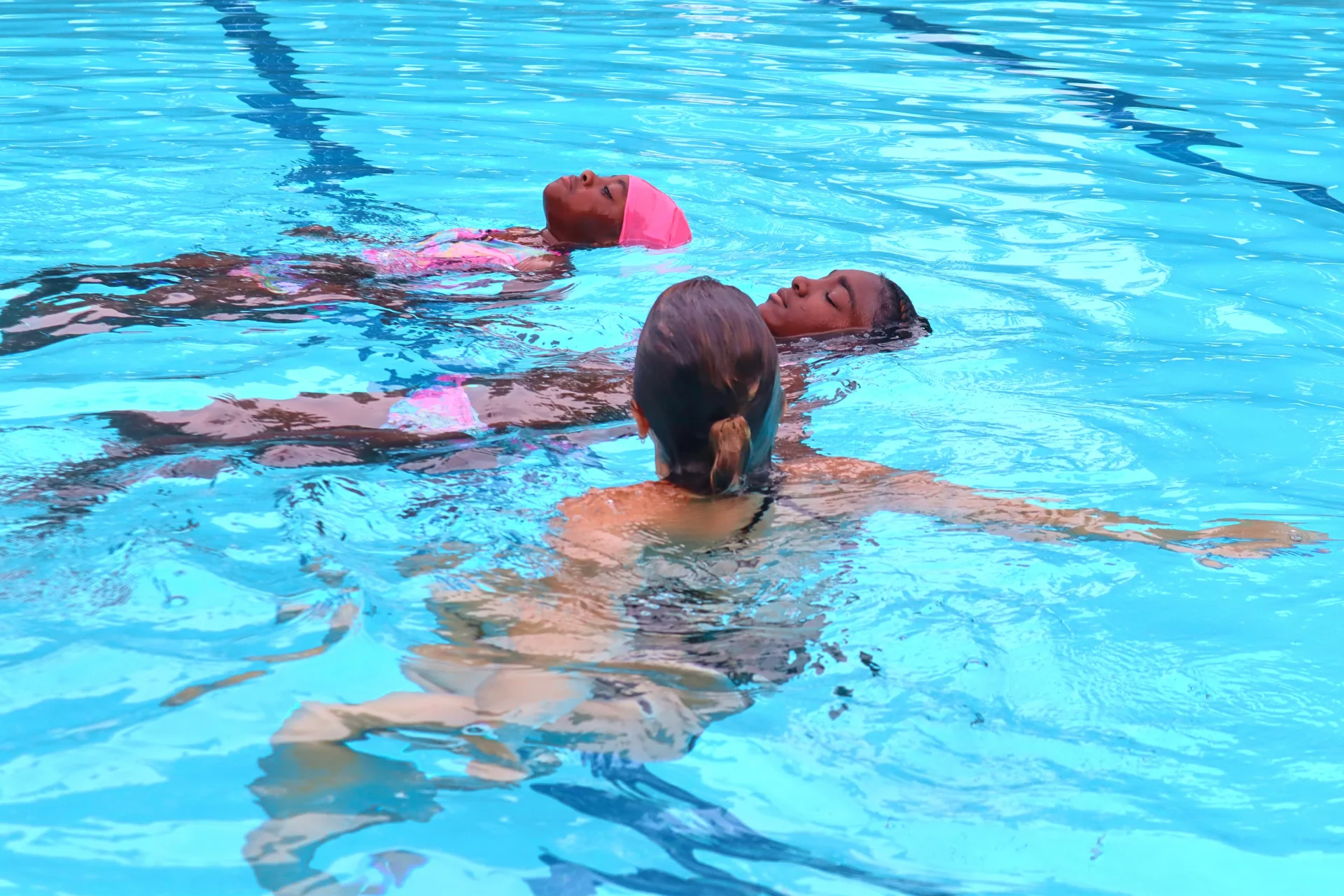 WHAT IT IS: 
Our Junior Wai Koa program is a stand-up paddle board camp for kids that we offer through a partnership with the Housing Authority of the City of Annapolis (HACA). Twice a week for six weeks, members of Live Water Foundation teach children who live in HACA communities the basics of paddle boarding and swimming. We also educate them about our local waterways and the restoration efforts that exist to help improve their quality. Lessons begin at the pool, then move to one of the local creeks to help solidify the children's connection to the Chesapeake Bay watershed.
WHY WE DO IT:
Annapolis is synonymous with being on the water. However, public access to the water is limited, and for some of Annapolis' most disadvantaged youth, spending time on it seldom happens. Our Junior Wai Koa program allows us to provide an unforgettable summer experience for some of these children, and we hope that the skills they learn will help increase their access to on-water activities in the future. Additionally, our youth clinic offers a fun, community-oriented environment that intrinsically motivates personal growth, physical movement, and feelings of solidarity.
Sports activities such as paddle boarding have a long list of health benefits, from physical fitness to a decreased risk for depression, anxiety, heart disease, cancer, and diabetes. Engaging in group activities is particularly beneficial because they increase a young person's sense of relatedness, competence, and autonomy, and encourage positive, growth-oriented socialization. Finally, researchers have also noted that young people who engage in outdoor activities have a higher instance of lifelong physical activity.
WHAT'S NEW:
This inspiring year for Junior Wai Koa is the result of a ton of hard work and the generosity of private foundations and local municipalities, who gave us $33,000 in grant money to execute our Junior Wai Koa expansion. We're incredibly pleased to have officially expanded this program to include formal swim instruction. To accomplish this expansion, we've teamed up with former collegiate diver Erika Matheis, bringing her passion for youth enrichment and mastery of swimming to our program.
Environmental Initiatives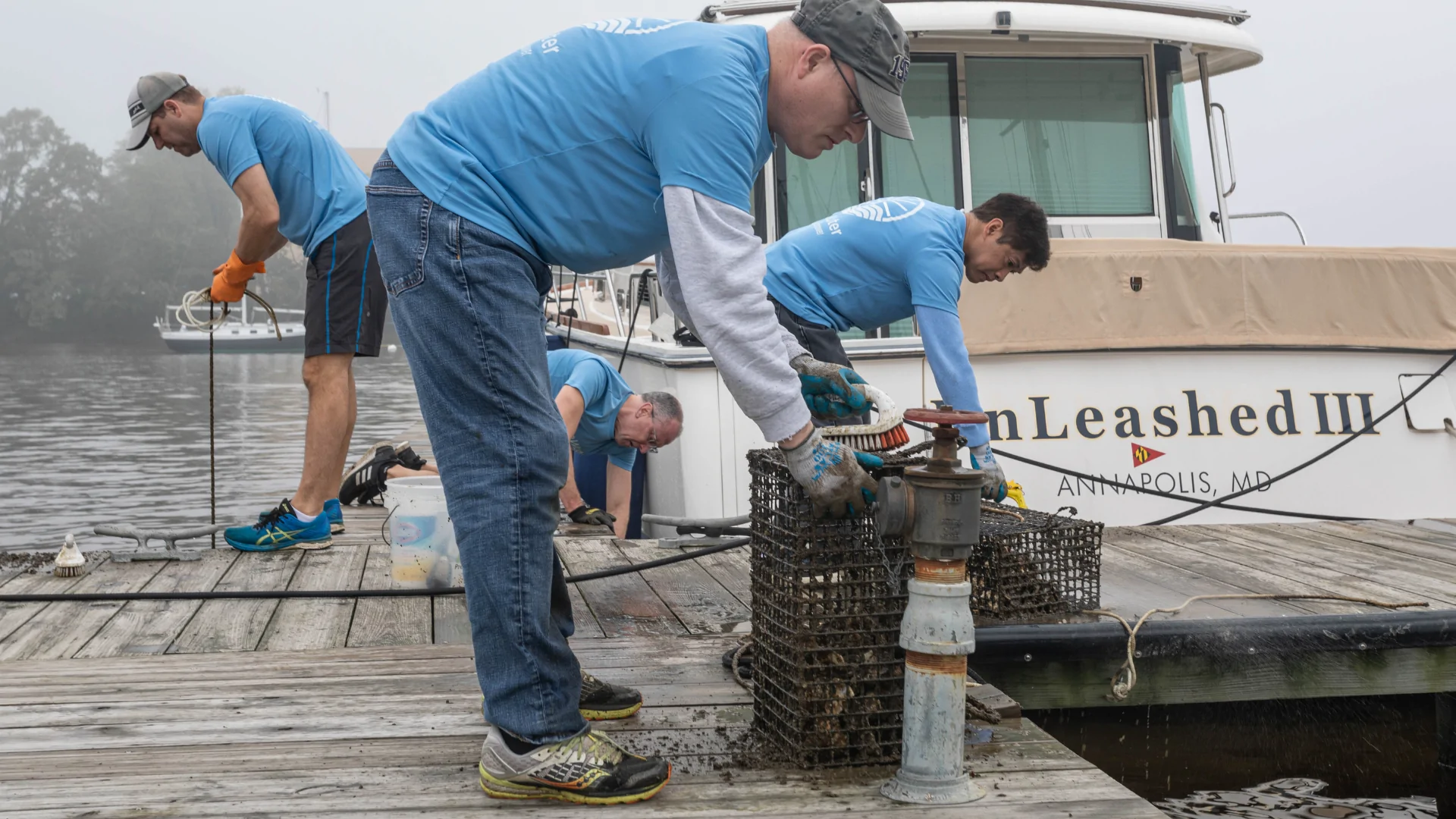 WHAT IT IS: 
We add an environmental initiative for every veteran and youth program we run. Historically, this has been building oyster cages, trash cleanups on land and water, and water quality monitoring.
As a pre-season opener and celebration of Earth Day, we've partnered with Annapolis City Greenscape, UpCycle, and Capital SUP to organize a nature park cleanup for the last two years. Also, in 2021, we began a full-service oyster cage operation to aid in the "Marylanders Grow Oysters" (MGO) project managed by the Oyster Recovery Partnership. Throughout the oyster growing season, our team inspects and maintains cages for the participants of MGO, removing all of the work for them.
WHY WE DO IT:
The Chesapeake Bay is the largest, most productive, and most biologically diverse estuary in the continental United States. It has a legacy of beauty and importance; it provides millions of pounds of seafood, functions as a central hub for shipping and commerce, is an immense natural habitat for wildlife of all kinds, and, conceivably, our most excellent source of recreation. Unfortunately, the bay's health has suffered massively as algal blooms lead to hypoxic dead zones, killing off marine life and creating hazardous environments.
We believe that it's everyone's responsibility to care for our environment. Still, as a group of people who spend about as much time as we can on the water, we feel intimately connected to it. There is a personal sense of stewardship that we've cultivated as paddlers, and with each minute spent on the water, that link grows. We're proud of our ability to utilize community action to beautify our parks and clean our waterways by empowering individuals to play an active role in looking after what they can enjoy.
WHAT'S NEW:
Our water quality monitoring is now in collaboration with Anne Arundel Community College! With Spa Creek Conservancy's facilitation, we collect water samples from Back Creek and have them tested on campus by biology professor Dr. Tammy Domanski.
We're also proud to introduce the Annapolis Waterfront Hotel as our "Center of Excellence" for our full-service oyster cage program.
FULL SCHEDULE of volunteer opportunities!
DONATE – Live Water Foundation is a 100% volunteer-based organization. All contributions go directly into our Mission and Programs.